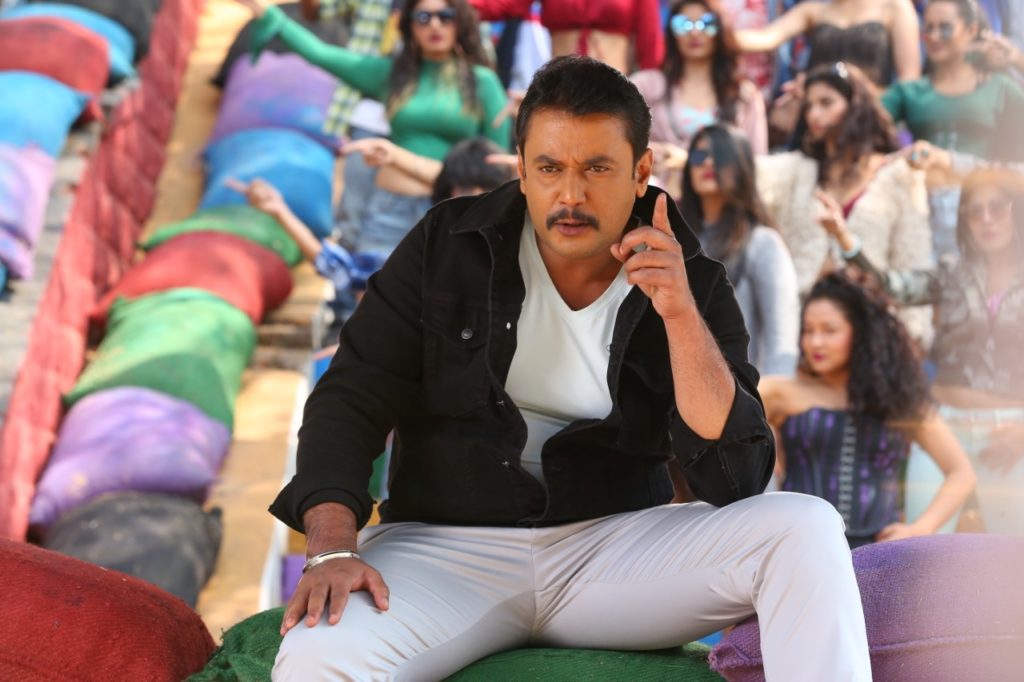 Sandalwood star Darshan completed the shooting for the film Yajamana despite not completely recovering from an injury that he had sustained in an accident.
The shooting for Yajamana was wrapped up this week with the conclusion of a song shooting in Bengaluru on the sets put up on the grounds of Minerva Mills.
Most of the post production work on the film is also complete. After more than one & a half year, the fans of Darshan are looking forward to see him on the celluloid silver screen.
Darshan had met with an accident in Sept, 2018 due to which the last schedule of the Yajamana shooting was delayed. After 2 months of rest & recovery, Darshan resumed shooting for the film.
The film's producer Shylaja Nag said that Darshan was not completely recovered from the fracture injury but he wanted to complete the shooting of Yajmana, "He is very dedicated to his work. Even though we requested him to take some more time, he wanted to complete the shooting knowing the difficulties of keeping a production waiting. Thanks to him the shooting is complete."
Sources also revealed that Darshan is slowly recovering the full movement of 1 thumb in his injured hand. He may take a couple of more weeks to completely recover.
The film is directed by V Harikrishna, the music composer of over a 100 films who is making his directorial debut, V Harikrishna has also composed music for this film. The choreography is by Mohan & lyrics by Nagendra Prasad. Rashmika Mandanna is paired with Darshan for the 1st time ever in Yajamana. Tanya Hope is the other leading lady. Yajmana's cast also includes Devaraj, Dhananjay & Anoop Singh Thakur.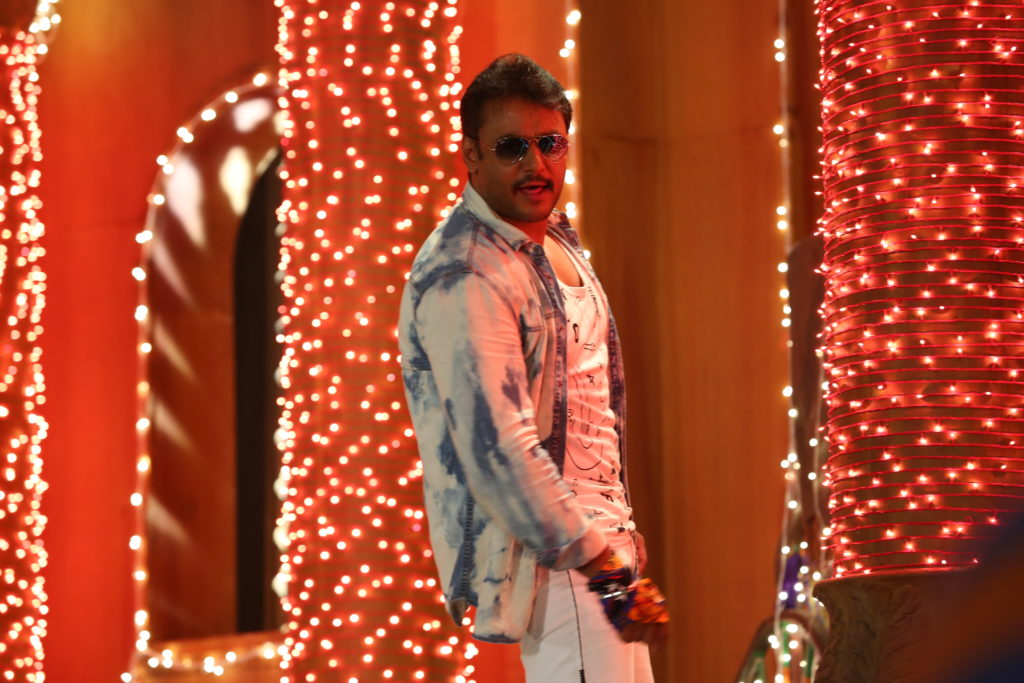 A film of the same name, Yajamana, starring Vishnuvardhan, was released almost 18 years ago. "The Vishnuvardhan film was a family drama. Our film however is a mass commercial entertainer. It has the kind of entertainment quotient you usually expect in Darshan's films. Both the fans & the mass audiences will be entertained," Producer Shylaja Nag added.
The release of the film will be planned once the Censor certificate is obtained. Fans are however expecting the film to release in Feb, 2019 as Darshan's birthday is in the month of Feb, 2019 & his fans have not seen a film of his since the year 2017 & Yajamana has therefore become one of the most expectantly awaited films in Kannada in the current year of 2019.