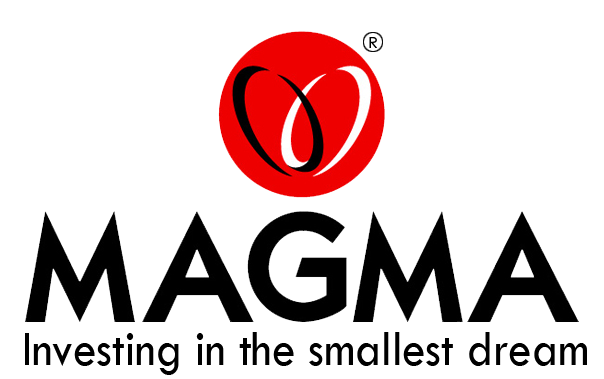 Where there is a will, there is away. The will of a student is to study well and graduate through wisdom, but sometimes the financial crisis blocks their way of success. But now, this obstacle can be broken down by MAGMA FOUNDATION, who have risen up to aid the young talented Indians.
The population of India is increasing and it is expected to rank first by overcoming China's population by 2050 and 93% of Indian population steps forward for primary school admissions and because of the financial drawback, only 43% of students pursue their schooling till 12th standard. This pathetic statistics of Indian education system has touched the hearts of Magma and they are here today to bring in a big difference in the society.
Magma Foundation is a well-organized scholarship programme who offers a scholarship to the meedful students from underprivileged families. Thus far the Magma has contributed scholarship for about 200 students from past three years across the country and among them are 38 students who have graduated from Medical College, Engineering College, MBBS, and so on. Magma helps in the growth of young talented students from their poor socio-economic status and it aids the drop-out students from Schools and Colleges who suffer from poor infrastructure facilities and financial background.
Navya, who is pursuing MBBS second year and Chetan, who is pursuing B.Com final year has witnessed how assuring and trustworthy is Magma for a student's life.
So, let us join hands and bless Magma with 100 and plus students this year. For a student to be enrolled in the scholarship, the following details should be in action :
1. A student should secure minimum 80% marks in class Xll.
2. The exceptions if a student scores less than 80% marks :
– If a student is physically challenged he will get the scholarship even if he has scored less than 80%.
– If a student is qualified for IIT or any other medical exams and even if he scores less than 80%, he would still be qualified for the scholarship.
– If a student has any national or international Sports achievements and even if he scores less than 80%, he would still be qualified for the scholarship.
3. Students from families having less income of 10,000 are eligible to apply for this scheme.
30th July will be the last day for the enrollment.
The Application procedures are as follows :
1. An Application letter to be enrolled into the scheme.
2. Attested photocopy of the class Xll mark sheet.
3. Set of two passport photographs.
4. Age proof. (School certificate / Admin card)
5. Address proof and identity proof.
6. Income certificate of the student's parent. (Monthly income should be 10,000 or less)
7. College admission proof. (for an undergraduate course)
8. Bank account details.
9. Character Certificate from School last attended.
As Magma takes the lead, let us take a step forward to assist the bright young souls of India to achieve their dream world and develop India.
Let India lack nothing!
Further details –
Scholarship enquiry contact : (11AM – 5PM)
EMAIL: csr@magma.co.in
MOBILE: 7044033714.
LANDLINE: 033 44017469