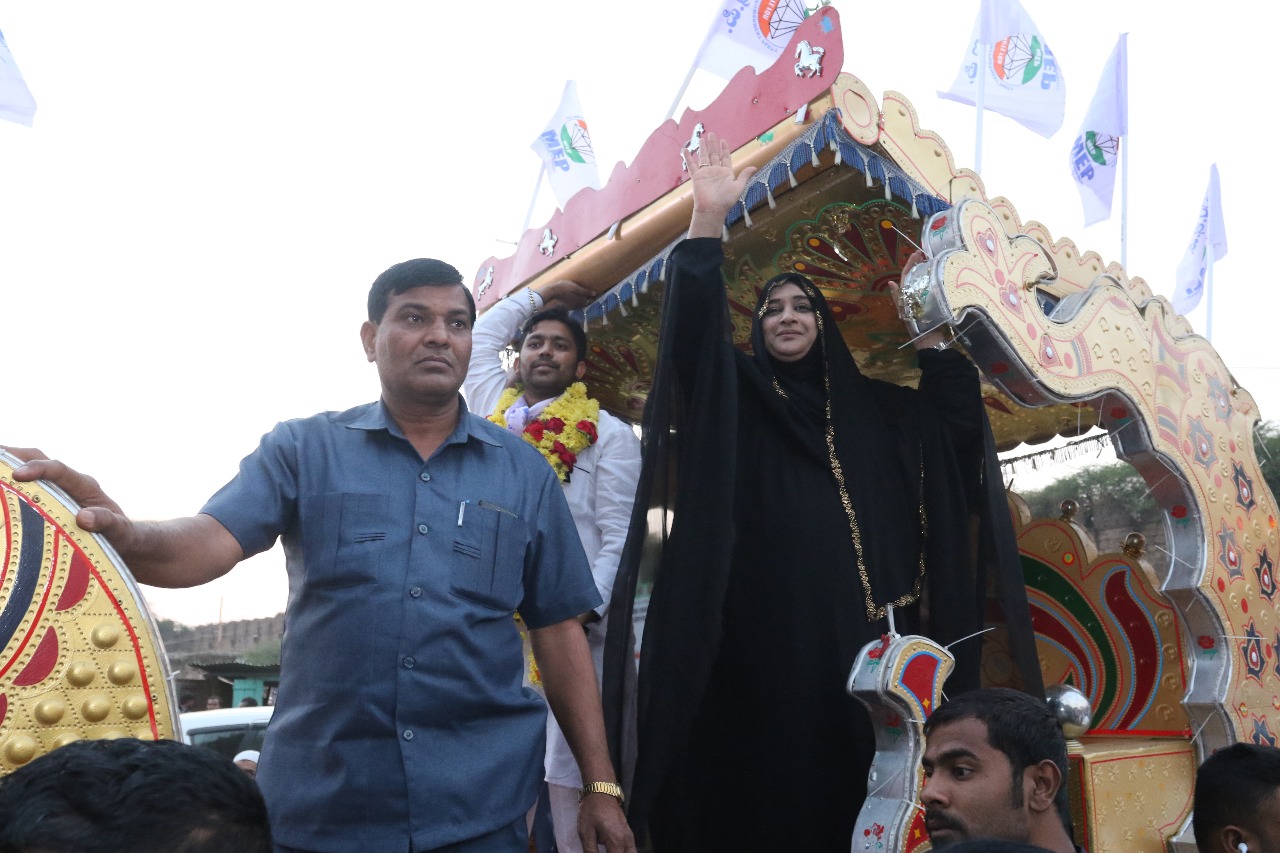 All India Mahila Empowerment Party (MEP) held its campaign in Gulbarga, where the party's founder Dr. Nowhera Shaikh said that when a woman can run a house, she can run the country too.
Addressing both the workers and the press, Dr. Nowhera Shaikh said that women have a lot of potential and patience, which are necessary skills required of a leader.
She said the party is contesting elections to create an impact in people's lives, and promised interest-free loans for taxi drivers and farmers of the state, if they come to power.