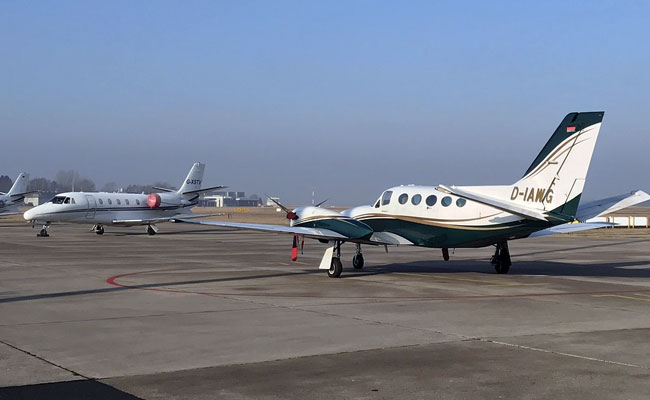 In an investigation that has major repercussions on aviation safety, the Enforcement Directorate is probing whether chartered planes were used to ferry truckloads of cash in and outside the country.
The probe, which involves multiple agencies, is at a formative stage, but has found at least a few instances whereby chartered planes used by VIPs were modified with cubbyholes where cash could be stashed and carried undetected.
Investigators have, however, told reporter there is no evidence yet of the owners of such chartered planes or their VIP clients being involved.
The issue came to light in May when the Central Bureau of Investigation or CBI arrested a former journalist and businessman, Upendra Rai, for obtaining an aerodrome entry pass from the Bureau of Civil Aviation Security by giving fake credentials.
The pass gave him access to all airports across the country. Though the CBI arrested the businessman, executives of private plane operator Air One and some airport officials, the investigators did not reveal Mr Rai's motives for getting such an all-access pass.
The modus operandi was the criminals chose chartered planes being used by VIPs which would have minimum amount of security checks
This week, the Enforcement Directorate or ED revealed that they have seized all his assets worth more than Rs. 26 crore, including flats in south Delhi's posh Greater Kailash and Connaught Place.
The ED also revealed that he would extort companies and channel funds through shell companies.
however, learnt that investigators suspect he was working with an aviation engineer to create invisible pockets in planes. These then would be stashed with illicit cash without the knowledge of the owners or the client who was flying the plane.
The modus operandi, according to people with direct knowledge of the matter, was that they were targeting chartered planes being used by VIPs which would have minimum amount of security checks.
(NDTV)