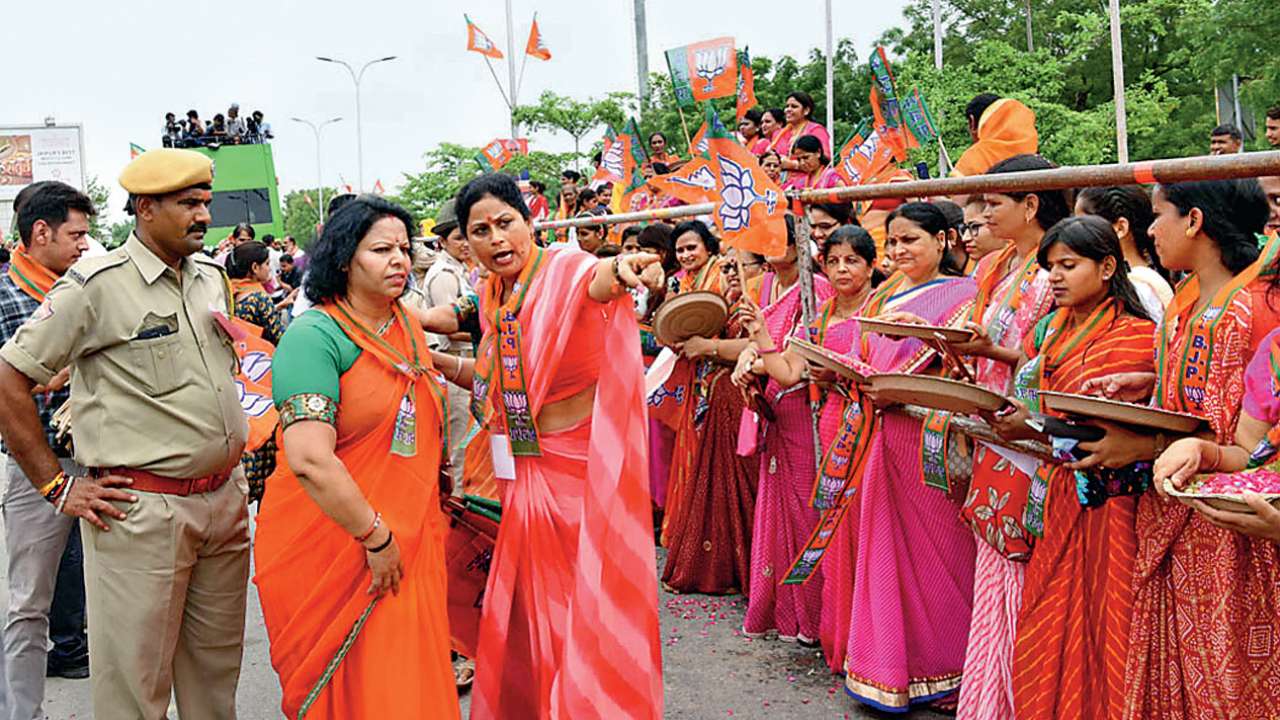 Most political parties talk about women empowerment, but women do not get enough representation in the parties. In the last two Assembly elections in Rajasthan, both the BJP and Congress did not even give 20 per cent of its tickets to women.
Rajasthan BJP now wants to change this and set a precedent. The BJP Mahila Morcha wants the party to give tickets to at least one female in every district.
Similarly, Congress female leaders in the state are demanding 33 per cent of the tickets.
Former chairperson of the State Women Commission and former President of BJP Mahila Morcha Suman Sharma said, "Compared to Congress, women have been given more opportunities in the BJP. Last time 26 women were given the ticket. This time we want that a woman will be given a ticket from every district. 33 women will be given tickets in all 33 districts across the state".
Former BJP councillor Snehlata Sharma said that "BJP should give the ticket to a woman from Jaipur city. Earlier, Ujla Arora and Vaidya Pathak were given tickets from Jaipur. Now at least one woman should get a ticket from a seat in Jaipur.
The ruling BJP had given women the chance to contest elections on only 13 per cent of the assembly seats in the state in the last election. BJP had fielded women in only 26 seats out of 200 assembly seats across the state. Of these 22 women won the assembly elections. The Congress, on the other hand, had given tickets to women only in 24 seats. Only one female Congress leader Shakuntala Rawat became MLA in the 2013 Assembly elections.
In 2008 assembly elections, BJP had given more women the chance than 2013. BJP had given about 16 per cent assembly seats to women. Whereas, the Congress had given only 11 percent ticket to the women. Congress gave women opportunity in 23 seats in 2008. In the last assembly elections, the BJP and the Congress did not give tickets to women leaders on a single seat in Jaipur city.
"Congress President Rahul Gandhi has announced that priority will be given to women in assembly elections this time. I believe that women should get an opportunity on least 33 per cent seats. During the tenure of former Chief Minister Ashok Gehlot, for the first time, 50 per cent reservation was given to women in the urban local bodies elections in the state," former mayor and Congress state general secretary Jyoti Khandelwal said.