BY: N Abirami
A Andrea Princy
D Santhosha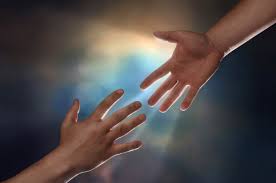 Absent in statistics, unnoticed by researchers, neglected by national and local authorities and mostly overlooked by civil society organizations – the situation of widows is poignant, ineffective and invisible.
In Indian society, predominantly being a patriarchal one, widows lost all privileges and authority within the family and society at large. They were confined to the four walls of the house, wearing white outfits and devoid of any ornaments or make-up that would make them look desirable. Social and family gatherings were out of bounds for widows and she was served only non-spicy food, which was considered to subdue sexual passion. They were considered as a bad omen. In some tribes and castes, she was burnt alive in the name of 'Sati' or she was forced to remain as a wife to the brothers of the deceased. People never considered her human, but were only serving the selfish needs of the men in the society. The same was never the case for a widower. He remarried and started a family as normally as possible. Widowhood was ceremoniously thrust upon her for the rest of her life. The offspring too suffered neglect and lack of basic amenities for grooming their life.
Governor General Lord William Bentinck of the East India Company; William Carey, Raja Ram Mohan Roy, Ishwar Chandra Vidya Sagar and many other activists paved way for abolishing this undesirable and inhumane practice.
After Independence the Indian government made various legislation to protect the widows and her children . all was tuned towards keeping them alive and legally giving some rights to the property. But she was still considered a bad omen!
She is still the vulnerable section of the society who seeks acceptance, empowerment, rights to live as a normal human, to find companionship, remarry and start life afresh and to be employed at an equal status and be seen with justice and empathy. It is estimated that in the Republic of Congo, nearly 50% of women are widows. There are an estimated three million widows in Iraq and over 70,000 in Kabul, Afghanistan.
It is estimated that 7 to 16% of all adult women in the world are widows. It is estimated that there are over 245 million widows worldwide, nearly half of which live in extreme poverty and are subject to cruel violence.
Who is responsible for the social ostracism the lady undergoes after her husband's demise?
If village loses 300 men in a calamity or mishap, what happens to the family after that?
Who has the count of such women and children in our large and diverse country?
Who is bothered about these – Government? Corporate? Business houses? Common man?
Who … Who … Who ???.
The answer to all the above questions is PARIHAAR FOUNDATION. Parihaar foundation marches to end discrimination against widows and Divorcees. Hence there is hope for the dark world faced by the widows and divorced women.
Sripada Rao, founder and managing trustee of "Parivarthana" (Transformation), a trust promoting welfare for widows and divorcees. Sripada Rao has written novels on widow marriages and to set an example, himself married a widow with a child, in 1988. PARIHAAR Foundation is inspired by social reformers like Raja Ram Mohan Roy, Keshav Karve, Ishwar Chandra Vidyasagar and Founder – Managing of Parivarthana Sri Nadahalli Sripada Rao. Parihaar has stepped in to help widows and divorced women claim their rightful place in the Society and to bring social transformation into this dark world. It also aims to re-establish the women's dignity and self-respect.
Foundation thrives to achieve their Values, Vision, and Mission.
Values: 1.Tolerance 2.Pragmatism 3.Social Transformation.
Vision: 1. Restore Social Status of Widowed end Divorced Women.
Mission: 1.Transform the society for indiscrimination, the complete participation of widowed and divorced women in mainstream society. 2. Provide a multi-dimensional approach to solve financial, social, emotional, moral, medical and psychical issues or widowed and divorced women.
Parihaar Foundation chooses a wider path to aid the society. The operation begins to focus from a major city in every city in every state to awaken and gather the educated, forward-thinking social transformers – to address and spread the activities across cities, suburbs and rural areas alike.
Achievements of Parihaar Foundation :
1. Remarriage possibilities. 2. Vocational and Professional Placements. 3. Empowerment and Acceptance through Family counseling. 4. Legal support. 5.Observance of International Widows Day. 6. Adopting village in Odisha to work with over 300 Women. 7. Popular movies in Kannada have handled the Theme of Widow Empowerment.
From the scratch, Parihaar foundation is working hard to achieve it's goals and to give freedom and liberty to the society of widows and Divorcees. Hence, PARIHAAR urges the nation to accept widowed and divorced women issues with equanimity and invites all like-minded people to join hands with them as volunteers, social transformers, members, servant leaders, patrons, trustees and dignitaries of governing. So, let us join hands and aid the NGO to see the better future. This year PARIHAAR has intended to make it loud and create awareness across the state. Hence, they are commemorating this auspicious day on 24th June 2018 at RV Teacher's College, Jayanagar 2nd block, Ashok pillar road, between 10:00 AM – 5:00 PM. This event is destined to launch two of its new programs with the existing three more programs. The programs which are about to launch are MITHRA and AAROGYA SIRI.
MITHARA – A monthly Nutrition support program for at least 500 families. AAROHYA SIRI – The main motive is to conduct main Health camps with well-known hospital groups and to go for campaigns to spread awareness.