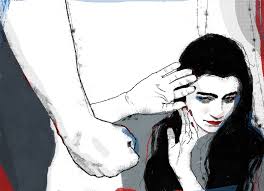 The 28-year-old man, who threatened the woman with her nude pictures was arrested and remanded to judicial custody.
It was a traumatic four months for Sunita*, a 26-year-old bank employee living in Bengaluru. Sunita was allegedly drugged by a friend, Gaurav Kumar Singh, who then clicked naked pictures of her and began sexually harassing her for four long months.
Unable to bear the torture doled out by Gaurav, Sunita decided to file a complaint with the Kamakshipalya Police on October 31. Gaurav, however, fled before the police could arrest him. The police finally nabbed Gaurav on November 2 and he was remanded to judicial custody.
In May 2018, Sunita met 28-year-old Gaurav through her older sister Sneha*. "I live with my husband in Kamakshipalya. My sister and her husband live one street away from my house and I would visit her regularly. Gaurav was my sister's colleague and they were also friends. I was introduced to him in July when I went to live with my sister house the last few months of my pregnancy," Sunita's complaint states.
For several months, Sunita and Gaurav occasionally met at her sister's residence, when one day in July, a couple of months after Sunita delivered a baby, Gaurav called her.
"He had taken my cell phone number from my sister's phone without her knowledge. He called me one day in July and said that my sister was ordering pizza and that she wanted me to come over too. Since her house was just a few meters away, I decided to go over," Sunita's complaint states.
However, Sneha and her husband were not home and Gaurav was alone. He allegedly told her that her sister and brother-in-law had just stepped out for a few minutes and that they would be back soon. He offered her a cold drink and also a slice of pizza, which she consumed.
"I began feeling dizzy and I became unconscious. When I awoke, Gaurav showed me four photographs of me in a naked state. He told me that if I do not do as he says, he would send my pictures to my husband and his friends," Sunita's complaint states.
Gaurav allegedly began harassing Sunita from the very next day. She alleges in her complaint that Gaurav would arrive at her doorstep unannounced and would demand sexual favours from her in return for his silence on the nude photographs.
"He also forced me to consume alcohol and he also forced some pills into me. He would touch me inappropriately too. I refused to give in to his demands and his threats became more pronounced and sounded dangerous. This went on for four months. When I could not bear it any longer, I told my husband and sister. When he found out that I had spoken about what was done to me, he sent my nude pictures to my husband, his friends and my friends too," Sunita's complaint states.
In order to put a stop to the abuse, Sunita finally filed a complaint with the Kamakshipalya Police on October 31. An FIR was registered under section 354 (assault or criminal force to a woman with attempt to outrage her modesty), 354 A (sexual harassment) and 506 (criminal intimidation) of the IPC. When Gaurav absconded, the police tracked his mobile phone and apprehended him in Bengaluru's Sundanakatte area, where he was living with his friend. He has been remanded to judicial custody.
TNM