Ruby Jagrut Announces The Third Edition Of ABIR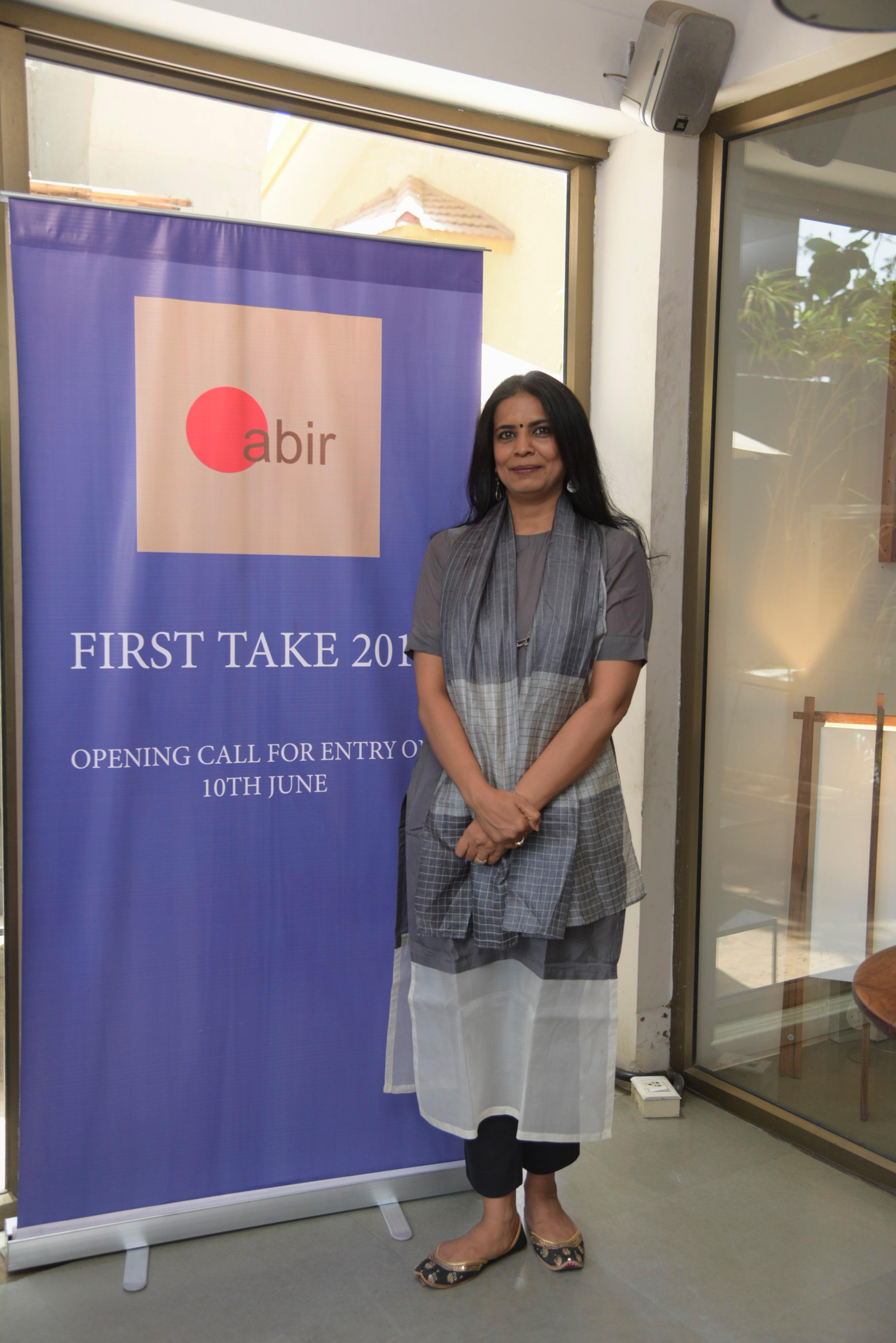 After 2 consecutive years of successful annual shows, ABIR, one-of-its-kind art exhibition-cum-contest, is back with its 3rd Edition, Abir 1st Take 2018. Conceptualized with an earnest vision to promote young talent in art across the country,
Ruby Jagrut, a distinguished natural dye artist started ABIR as a non-profit charitable trust in 2016. With support from the art fraternity & connoisseurs, Abir continues its efforts towards honoring promising artists not only with prize money but also by providing them with mentorship from the maestros. The clarion call for entry from across the country has been made; art entries will be accepted from 10th June onwards.
Art forms such as acrylic on canvas, etching, charcoal, oil on canvas, sculpture, ceramic sculpture, clay, calligraphy, wire, etc. will be judged by an illustrious panel of jury. Like every year, renowned artists from the fraternity have lent their support to this growing movement of art.
This year's jury comprises of homegrown veteran talent Amit Ambalal (Painter & Sculptor), Umrao Jaan famed Padmashri Muzaffar Ali (Filmmaker, Fashion designer, Poet), Ravinder Reddy (National award winning eminent Sculptor), Seema Kohli (noted Contemporary Indian artist) & Vijay Bagodi (expert in Etching, Woodcuts, Lithographs, Serigraphs & Monoprints).
6 awards in 3 different categories are bestowed with prize money. The winning entry can take home an award money of INR 1,00, 000/- while the runner-up is awarded INR 50,000/- in each category.
Top 100 artworks shortlisted by the jury members will be exhibited at Kanoria Centre of Arts & HP Hutheesing Visual Art Centre, Ahmedabad from 27th Oct 2018 to 2nd Nov, 2018. It is a conscious effort of Abir to promote aspiring artists & bridge the gap between the art patrons & upcoming talent by the means of its annual exhibition show. The selected artwork will be up for display & sale thus providing exposure for their creation while providing the right patronage too.
At the curtain raiser announcement of ABIR 1st Take 2018, Ruby Jagrut shared her vision & added, "As an artist, I understand the importance of hand-holding & encouraging aspiring talent when they need the most. Lack of right education, mentors, financial resources, galleries & patrons can be daunting. I am thrilled that more than 2000 artists from 117 cities from across India & abroad have entered Abir contest in last 2 years. It gives me faith that we are reaching out to the right people who need support & mentorship. Art fraternity has been extremely supportive & encouraging. Every year, we get an illustrious panel of jury to judge these entries. We look forward to see what Indian artists have to offer this year too."
"Art is an intimate form of exploration of beauty, texture & space. It's about giving substance to an idea. And I'm eager to see how well young, talented artists at Abir 1st Take 2018 do this," stated the eminent artist & jury member, Muzaffar Ali.
"What I'll be looking for in the submitted entries is the 'wow' factor, a creation that's a fusion of beauty & humanity. It's this fusion that has the capacity to touch the soul," Muzzaffar Ali added.
While the maiden edition of ABIR in 2016 received 629 entries from 48 different cities of India, the 2nd edition made headway with 1400 entries from 117 cities. Out of the 100 shortlisted creations, 46 oeuvres got sold garnering fame, recognition & remuneration to the artists. With the community initiative evolving into a bigger platform each year, Team ABIR is positive about record entries for the 3rd edition.