Manoj Bajpayee's Bhonsle was greeted with a packed house at the India Premiere of the film at 20th Jio MAMI Mumbai Film Festival With Star.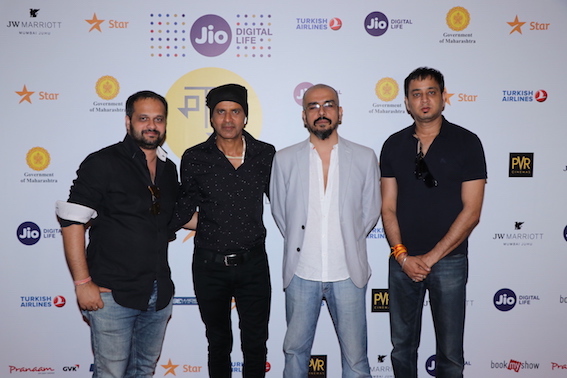 The film which has been directed by Devashish Makhija had been selected for the India Story section at the festival.
Audiences flocked to the venue of PVR Icon in Andheri where the premiere of the film was held.
The premiere of the film was attended by Manoj Bajpayee, Devashish Makhija, producers Abhayanand Singh (of Indie Muviz), Sandiip Kapur (of Promodome Motion Pictures) & writer Mirat Trivedi (who has co-written the film with Devashish Makhija & Sharanya Rajgopal)
In the film, Manoj Bajpayee plays the titular role of Bhonsle – a terminally ill lone wolf Maharashtrian cop who has retired against his will, in a politically tumultuous Mumbai. Bhonsle finds himself forging an unlikely companionship with a 23 year old North-Indian girl & her little brother, while the raging conflict destroying the world around them reaches his doorstep, giving him one last battle worth fighting for, but it might just be too late.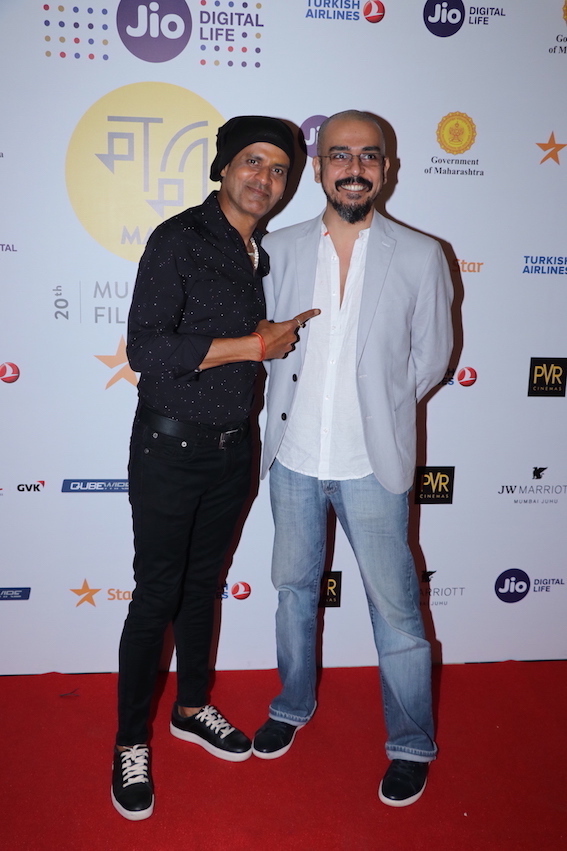 The film reunites director Devashish Makhija, producer Indie Muviz & Manoj Bajpayee, the trio behind the highly acclaimed short film Taandav. Manoj Bajpayee had bagged the "Best Actor" award for the short film at the Filmfare Awards 2016.
The film also features a stellar cast which includes Marathi star Santosh Juvekar, theatre thespian Ipshita Chakraborty Singh & debutante child artist Virat Vaibhav.
The film is produced by Manoj Bajpayee Productions, Golden Ratio Films, Promodome Motion Pictures & Indie Muviz
The premiere of the film was followed by Q&A with director Devashish Makhija & Manoj Bajpayee which was moderated by writer & filmmaker Vasan Bala whose film Mard Ko Dard Nahin Hota opened this year's edition of Jio MAMI Mumbai Film Festival With Star.
Vasan Bala pointed out that the character of the cop in Bhonsle doesn't speak a lot unlike the cops shown usually in popular Hindi films such as Zanjeer & Bajpayee's own Shool & lets his silences speak.
Manoj Bajpayee said that the character of Bhonsle represents the sentiments of today's people & the times we live in. "Bhonsle's silence conveys the depression & the hopelessness experienced by today's generation. These are the people who have lost hopes from life completely and somewhere they feel they have failed themselves."
The actor said that he & Devashish had been working on the film for over 4 years and it got made due to the efforts of Sandiip Kapur, Abhayanand Singh & Piiyush Singh who chose to go to with his & Devashish's vision & backed the film.
"I can't think of any other actor who would have fought the way Manoj did to get Bhonsle made." said Devashish Makhija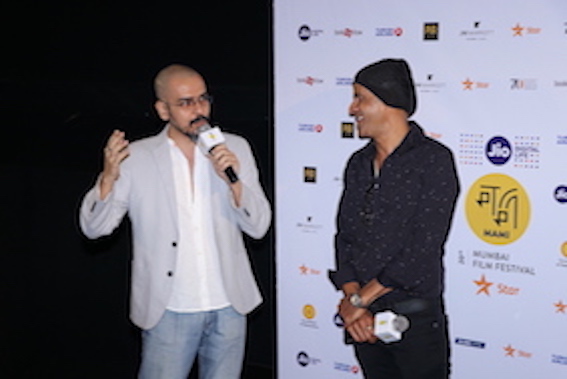 Manoj Bajpayee who was glad to have Bhonsle's India Premiere at 20th Jio MAMI Mumbai Film Festival With Star said, "It's always a great feeling to show your film to movie lovers in your own country & get their responses. The India premiere at MAMI is an important milestone in the festival journey of the film. I am glad to return to MAMI with Bhonsle after Aligarh & Gali Guleiyan."
Director Devashish Makhija who was equally excited about the premiere says, "MAMI has been a burst of energy with insanely long lines & high on passion viewers. The demand & response for Bhonsle has been manic & overwhelming. This kind of response makes the effort of making such a film worth it."
Piiyush Singh, the producer of Bhonsle & founder of Indie Muviz says, "We are very excited with the response received by Bhonsle at MAMI. It's a premium fest in India & such feedback encourages us as a production house to continue making such films which speak a global language."
Sandiip Kapur, the founder of Promodome Motion Pictures & producer of Bhonsle says, "It's a huge privilege that Bhonsle has been selected in MAMI. There are a few things bigger than this for an independent filmmaker like me. I am feeling great & extremely proud of my entire team which includes Manoj Bajpayee, Devashish Makhija, the technicians and many others who have worked on the film. I would like to thank everyone & above all MAMI."