Alia Bhatt To Be An Ambassador For "Daan Utsav"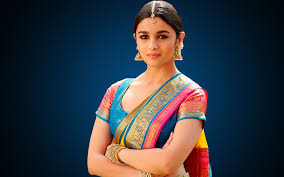 Alia Bhatt is all set to be an ambassador for "Daan Utsav" this year which will take place from 2nd Oct, 2018 to 8th Oct 2018 and her fans across the world will now have the opportunity to pick up outfits from Alia Bhatt's wardrobe & support a good cause at the same time. Proceeds from this 2nd wardrobe will support "The Corbett Foundation", a not-for-profit that works with local communities to protect wildlife. Alia Bhat said, "Daan Utsav is all about celebrating giving & is an opportunity to contribute your time, money, materials or skills to a cause that you feel passionate about. I've decided to share my wardrobe once again during "Daan Utsav" to benefit the environment & support animal welfare. The wardrobe will be hosted online on SaltScout this time, giving people all over the country & the world a chance to purchase garments & shoes from my closet & support the work of "The Corbett Foundation".
Akshay & Twinkle Celebrated The Success Of Her New Book In Jaisalmer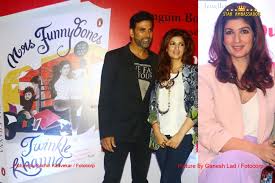 Akshay Kumar, who is shooting in Jaisalmer for Housefull 4 took time off & threw a party for his wife Twinkle Khanna to celebrate her new book. Twinkle Khanna who launched her 3rd book "Pyjamas Are Forgiving" recently is already ruling at #1 on Amazon & Crossword. It's indeed a proud moment for the family. Over the weekend, Akshay organized a party at the beautiful ruins of Khaba Fort. The revellers had around 75 peacocks for company & Akshay ensured that all of Mrs Funnybones's favorite dishes were on the menu. "Meanwhile, 'Pyjamas Are Forgiving' continues to receive raving reviews.
Anushka Sharma Awarded 34th Priyadarshni Academy Global Awards, 2018 & Smita Patil Memorial Award For "Best Actor"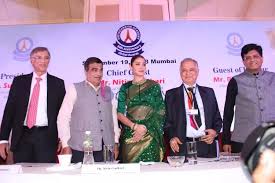 The 34th Priyadarshni Academy Anniversary Global Awards held in Mumbai on 19th Sept, 2018 saw the who's who of India in attendance. A total of 8 awardees were felicitated by leading political dignitaries: Shri. Nitin Gadkari, (Minister of Shipping; Road Transport & Highways; Water Resources; River Development & Ganga Rejuvenation) & Shri.Piyush Goyal, (Minister of Railways & Coal). Also present were Shri Suresh Prabhu (Minister of commerce & Industry & civil aviation) Poonam Dhillon, Bharat Dhabolkar. Actress – producer Anushka Sharma who was honored with the Smita Patil Memorial Award while entrepreneur par excellence Ronnie Screwvala was awarded the Priyadarshni Academy Global Award for his outstanding contribution towards Innovative Entertainment & Community Development. Anushka Sharma said, "I feel humbled to have been honored by Priyadarshni Academy with the Smita Patil Memorial award this year. Smitaji is a true inspiration for every actor of my generation. Her pioneering effort in the upliftment of parallel cinema movement in India stands out as a beacon of hope for actors like myself & I in my small way will always strive to take her dream forward by being part of films that are content rich. This year also embarks me completing a decade." "I am grateful to Priyadarshini Academy for having chosen me as the recipient of Priyadarshini Global Academy Award. The award is a reassurance of the fact that our Swades foundation's efforts in empowering rural India to become self-sufficient in water, health, education & livelihood are steadily progressing in the right direction" said Ronnie Screwvala.
National Award Winning Filmmaker Rima Das' Assamese Feature Village Rockstars Slated For Release On 28th Sept 2018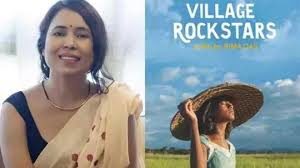 After vowing critics & audiences internationally, Rima Das' National Award winning film Village Rockstars is slated for a Pan-India theatrical release on 28th Sept, 2018. The film will be released through VKAAO, a joint venture of PVR Pictures & Bookmyshow in metros cities of India & in more than 30 screens in Assam through Kamakhya Films. Most of the cast members of the film are non-actors including Rima Das' niece Bhanita who plays Dhunu & the other kids who hail from Rima Das' native village in Assam. The director-cinematographer-editor-producer Rima Das says, "After travelling to many film fest's across the world & winning hearts, I am so delighted that the exciting journey of Village Rockstars has come to its final stage when we prepare with nervous anticipation & hope to present the film to the audiences in our homeland. Rima Das' debut film as a writer-director-producer, Man with Binoculars (Antardrishti) premiered at Tallinn Black Nights Film Fest in the year 2016. Village Rockstars, her 2nd feature film, premiered at Toronto International Film Fest 2017 under Discovery Section. Bulbul Can Sing made its World Premiere at Toronto International Film Fest 2018 & will make its South Asia Premiere at the prestigious 23rd Busan International Film Fest 2018.
The Narrative Of 'Sadak 2' Is Pulled Out From Mahesh Bhatt's Life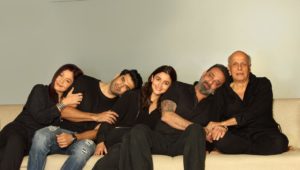 On the eve of his 70th birthday, Mahesh Bhatt announced his much anticipated & speculated return to direction. Mahesh Bhatt will be directing the sequel to his 1990's landmark film Sadak. The film will see Sanjay Dutt, Pooja Bhatt, Alia Bhatt & Aditya Roy Kapur uniting on the big screen for the 1st time ever. Not just that, this is also the 1st time ever that Mahesh Bhatt will be directing his daughter Alia Bhatt. Sadak was not only a commercial blockbuster but went onto achieving cult status & etched itself in people's hearts as one of the greatest love stories of the time that has endured until this date. With his trademark candor & brutal honesty, Mahesh Bhatt describes the feeling of being back in the driver's seat as director for Sadak 2. "Like the spider gets its thread from his own guts. The narrative of Sadak 2 is pulled out from my lived life. It's a film about living, loving & dealing with the anguish of the loss of a loved one." What is interesting is that, Sadak 2 will also see the Bhatt sisters uniting with their father for the 1st time ever for a film. Mukesh Bhatt adds, "Though I have made so many films in 32 years of Vishesh Films, Sadak has a very special place in my heart because it's one of the most iconic hits of my career. My gladiator Mahesh Bhatt is back to perform in the arena once again. With Alia Bhatt too coming on board, Pooja Bhatt being there & my daughter Sakshi Bhatt, who is the co-producer of the film, the 3 sisters will be seen performing important roles. Sadak is not just a project for me, it is very close to my heart. I know this journey will be the most fulfilling experience that I have had in so many years as a filmmaker & I am looking forward to it." A Mukesh Bhatt Presentation of a Mahesh Bhatt Film, Sadak 2 is a Vishesh Films Production and is slated to release on 25th Mar, 2020.
Aayush Sharma & Warina Hussain's Journey Of Love – 'Loveyatri'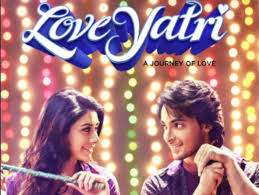 The debutante couple Aayush Sharma & Warina Hussain is leaving no stone unturned to promote their debut movie. The movie which is slated to release on 5th Oct, 2018 has a new fresh name attached to it. The Salman Khan backed movie is now named Loveyatri – A journey of Love. The name change has been a decision to showcase the story more prominently & avoid a nationwide agitation by religious bodies over the title. Loveyatri – A Journey of Love stands true to its name & brings about a fresh view on the whole perspective of love.
John Abraham's 'Romeo Akbar Walter' Slated For Release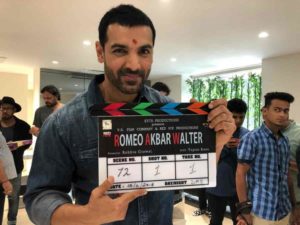 Viacom18 Motion Pictures, has now teamed with Kyta Productions for its upcoming espionage thriller, Romeo Akbar Walter (RAW). The John Abraham starrer will now release on 15th Mar, 2019. John Abraham says, "Having worked with them in the past, I know we have the right partners in Viacom18 for the film. Romeo Akbar Walter (RAW) was a challenging film, it was a 1st ever for me to have so many looks which required playing each one differently from stance to movement to speech, I really had a great time pushing myself to new boundaries, and much credit for this goes to my director Robbie Grewal. Audiences have been so kind to me this year, I'm hoping this will continue with Romeo Akbar Walter (RAW)." It is, based on true incidents & directed by debutante Robbie Grewal. The film starring John Abraham, Jackie Shroff, Suchitra Krishnamoorthi, Mouni Roy & Sikander Kher is produced by Dheeraj Wadhwan, Ajay Kapoor, Vanessa Walia & Gary Grewal.