'Jaaon Kahan Bata Ae Dil' To Have Its World Premiere At The 20th Jio Mami Mumbai Film Fest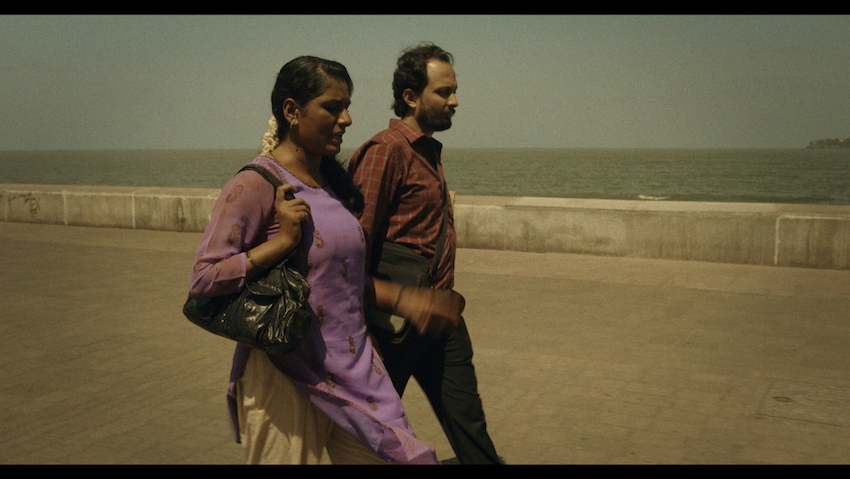 Humaramovie's next movie titled Jaaon Kahan Bata Ae Dil will have its World Premiere at the 20th Jio MAMI Mumbai Film Fest. The film, directed by Aadish Keluskar , has been selected for the prestigious India Gold competition at the fest.
The film has also been shortlisted for the Oxfam Award for "Best Film" On Gender Equality at the 20th Jio MAMI Mumbai Film Fest. The award honors & recognizes films that break the stereotypical portrayal of male & female characters in Cinema.
The 1st ever look poster & the trailer of the film was launched by Humaramovie recently.
Jaaon Kahan Bata Ae Dil which features Rohit Kokate, Khushboo Upadhyay (of The Affair fame) & Himanshu Kohli is the story of a real romance, with real people, where the reality of today's environment intrudes into the heady concoction of love, sex & aspirations towards a diabolical climax. The journey jolts you but you are compelled to stick around for the ride.
The film marks director Aadish Keluskar & Humaramovie's 4th collaboration. Previously they had collaborated for 3 other acclaimed short films namely I Love You Too, An Encounter & Zero By Zero which was showcased in the Indian Section of the year 2013 Clermont-Ferrand International Short Film Fest.
Director Aadish Keluskar's debut feature film Kaul – A Calling was an Official Selection at the 17th Jio MAMI Mumbai Film Fest and had also bagged the "Young Critics Award".
Preety Ali, the founder of Humaramovie & producer of Jaaon Kahan Bata Ae Dil averred in unioson, "When films like Jaaon Kahan Bata Ae Dil get selected in prestigious fest's like Jio MAMI Mumbai Film Fest, it encourages us as producers to invest in more of such edgy films. With the film being selected for the 20th Jio MAMI Mumbai Film Festival, it has also reinstated the faith & the conviction we had placed in the project."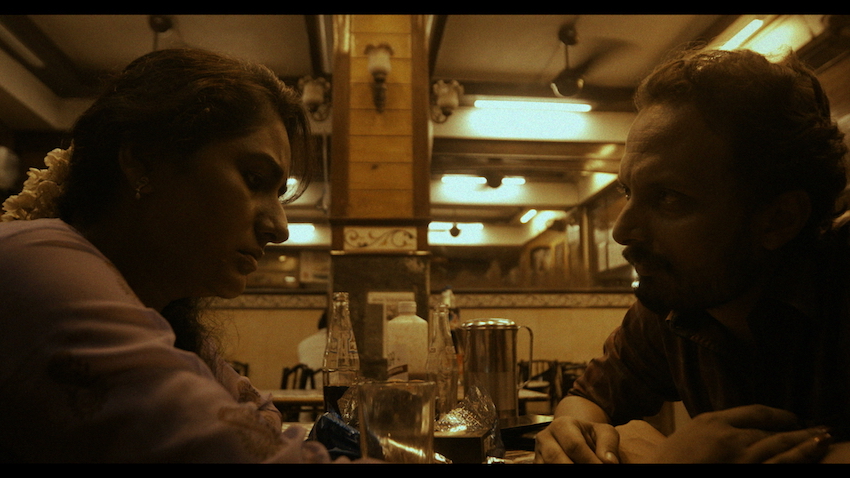 Vinay Mishra, the founder of Humaramovie & producer of Jaaon Kahan Bata Ae Dil avers, "It is a film of today which looks in your eyes, does not flinch & says things as they are. It makes you squirm, cringe & take notice. Yet the film stays with you. Humaramovie is proud to be associated with Jaaon Kahan Bata Ae Dil & Aadish Keluskar."
Aadish Keluskar, the director of Jaaon Kahan Bata Ae Dil avers, "Filmmaking is exciting when it's a no holds barred process. Humaramovie produced this film with a conviction which is similar to that of the film's soul. All we are waiting for now is for the response from the audiences & the critics and are keen to see how they react to it."
Born in Konkan, Aadish Keluskar grew up in Mumbai. He graduated in Journalism while working as a reporter in different News Channels & Newspapers during graduation. After his graduation, he got in Film & Television Institute of India specializing in Film Direction & Advanced Screenwriting Course. While studying for Final Year he made his 1st ever independent feature film & dropped from the course before completing post-graduation. Jaaon Kahan Bata Ae Dil is his 2nd Feature Film.
Humaramovie is founded by Preety Ali, Pallavi Rohatgi & Vinay Mishra. It is a studio-cum-incubator lab which partners with young, upcoming talent to create a path for the content of a new India. Humaramovie has produced over 400 short films, worked with over 250 talented filmmakers & has released 3 feature films successfully. Its last venture Shor Se Shuruaat was a critical & commercial success. It is currently available on Amazon Prime Video & Star Gold Select.
Humaramovie believes in new talent and is working actively to partner with these talented filmmakers to make great content. Currently Humaramovie has a slate of 4 feature length films, including Jaaon Kahan Bata Ae Dil & the next edition of "Shuruaat", all with extremely talented debutante filmmakers.