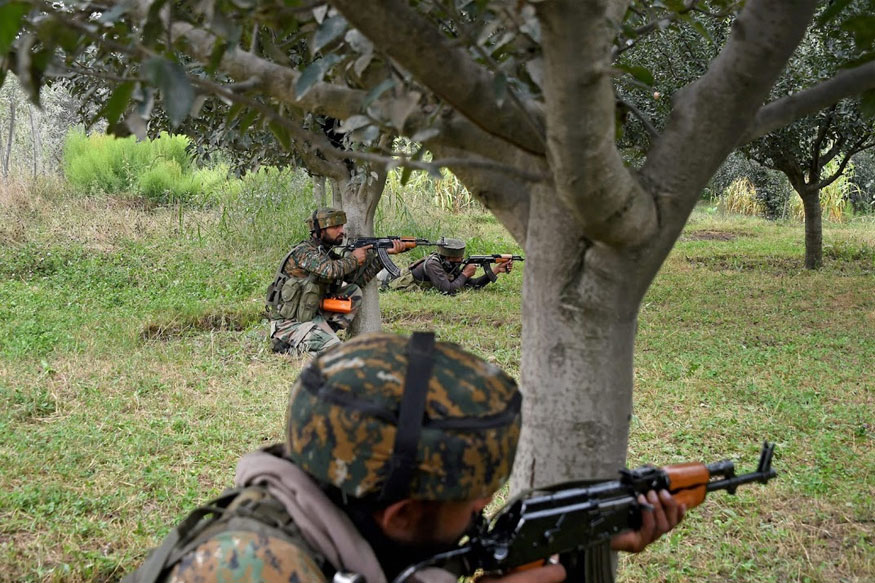 24 hours after Ramzan celebrations ended in Jammu n Kashmir, security forces have killed four terrorists after a gunfight broke out during the ongoing forces' operation launched by Army in Bandipora district on Monday.
According to reports, the security forces gunned down the terrorists in an ongoing operation in Raynar forests adjacent to Panar area of north Kashmir's Bandipora district. The operation is on in the area from past ten days and reportedly 13 more terrorists were still hiding in the forests.
This is the first terror attack in the strife-torn state after the Centre announced to not extend the ceasefire and directed security forces to resume operations against the terrorists.
The Ministry of Home Affairs (MHA) on Sunday urged security forces to take all necessary actions as earlier to prevent terrorists from launching attacks and indulging in violence and killings. Since past few days, Jammu and Kashmir have been witnessing a huge spurt in terror attacks.

Hindusthan Samachar/Ranjit/Balwan/Shri Ram\