The historical, annual Srirangapatna Dasara to be held from tomorrow till Oct.18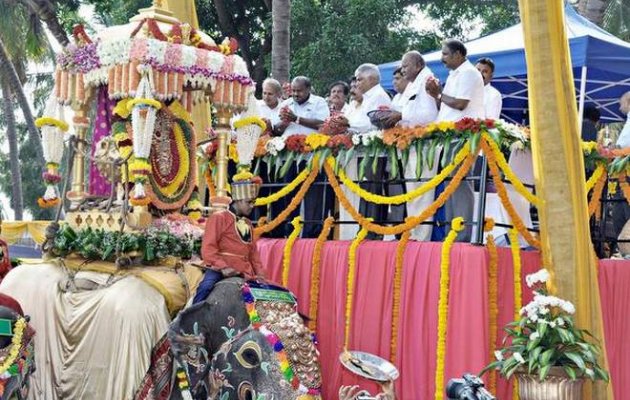 CM H.D. Kumaraswamy inaugurated the three-day event by offering flowers to Goddess Chamundeshwari, seated in 'ambari' on elephant 'Abhimanyu' at Bannimantap at Kirangur Circle off Bengaluru-Mysuru highway.
CM H.D K was accompanied by Bandeppa Kashempur, S.R. Mahesh, D.C. Thammanna and C.S. Puttaraju.