Chief Minister( CM) H.D. Kumaraswamy on Tuesday, October 30 alleged that B.S. Yeddyurappa had planned to kill him when the JD(s)-BJP collision government was in power.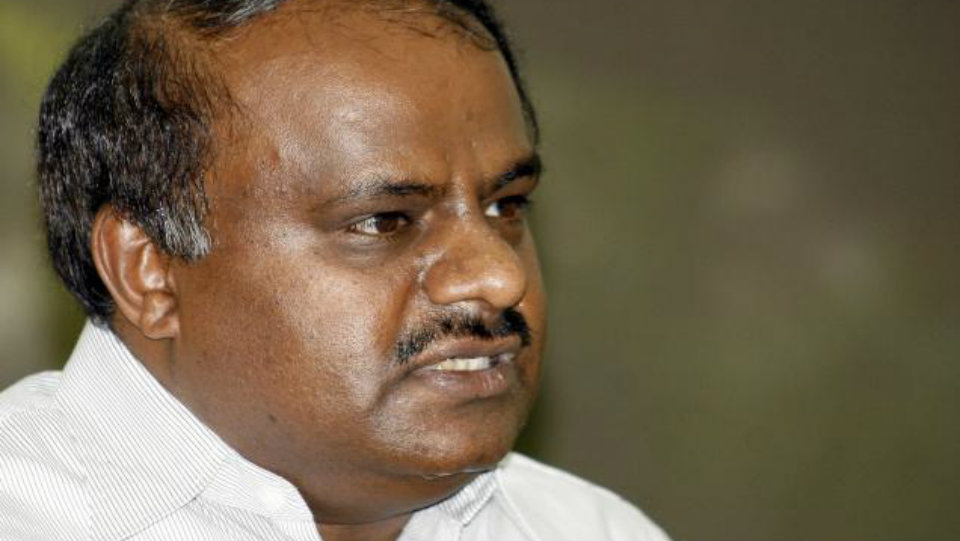 Speaking to the press here on Tuesday, Kumaraswamy questioned Yeddyurappa asking, "Earlier when a member of the Legislative Council representing Ballari constituency had made allegation against me that I had received Rs 150 crores bribe from a mining company owner why you didn't discuss or speak anything regarding that issue then BSY?".
He further questioned, " When a BJP leader(Sri Ramulu) had accused that there was a conspiracy to murder him, where were you Mr Yeddyurappa, have you even bother to discuss that matter with your party members?".
CM Kumaraswamy is in the city to support Madhu Bangarappa who will be representing Congress-JD(S) collision party in the by-polls from Shimoga constituency.
PTI