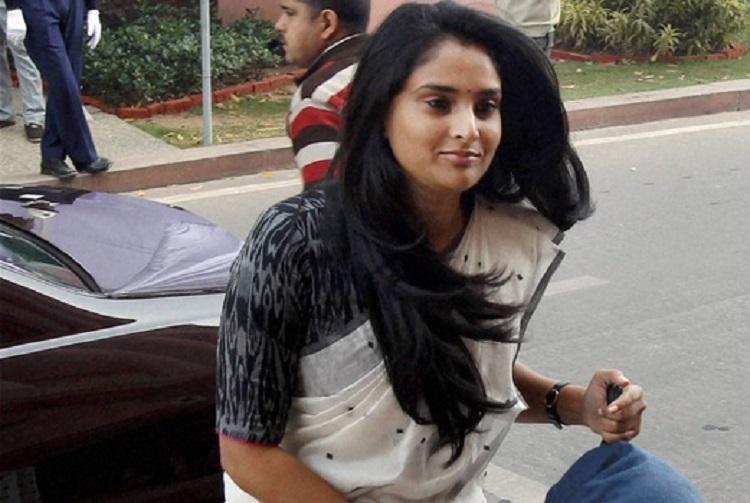 "Is that bird dropping?", read the tweet from the chief of Congress' social media and digital communications, Divya Spandana. The question was accompanied by a photograph of Prime Minister Narendra Modi, wearing a white kurta, at the foot of the newly inaugurated statue of Sardar Patel.
The question incited a sharp response from Twitter users and BJP members in particular who questioned her cryptic tweet and accused her of likening the Prime Minister to bird dropping.
The BJP retorted by saying that "it is the values of the Congress that are dropping."
Divya later retweeted a message that claimed that her tweet was referring to actual bird droppings. However, she refused to clarify on what she meant by the tweet and appeared to distance the tweet from the Congress party by claiming that it was her views.
While Divya's tweet has been termed a new low in political discourse by Twitter users, she has had to endure tweets by Twitter users who posted photographs of Divya with distasteful comments.
This is not the first time that one of Divya's tweets has become a controversy. In September, she was booked for sedition by Lucknow Police for referring to PM Modi as 'a thief' in a tweet.
She had tweeted a photoshopped photograph of PM Modi painting the word 'chor' on his wax statue with the hashtag "Chor PM Chup Hai".
Divya took charge of the Congress' social media cell a year ago to ramp up the party's fledgling social media presence. She has courted controversy on several occasions for her criticism of the BJP, particularly Prime Minister Modi.
TNM