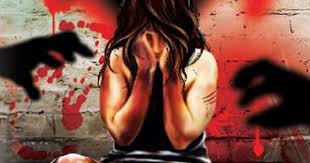 Newlywed woman from Babain area of Kurukshetra, Haryana, has accused her husband, his relatives and four tantriks of gangraping her on the night of her wedding.
Kurukshetra women police station, on the basis of a complaint filed by the woman's father, has registered a case against her husband, his brother, his sister's husband, father, mother, sister and four unknown tantriks.
Station House Officer of Kurukshetra women police station, Inspector Sheelavanti has confirmed the registration of an FIR.
"The case was transferred to us from Kurukshetra police station which had registered a zero FIR on September 26. According to the complaint, the woman was gangraped on September 13 and 14. We have got the woman medically examined and the samples have been sent for a lab test," Inspector Sheelavanti said.
According to the complaint, the 22-year-old woman got married on September 12. On the night of September 13, she was given a spiked drink by her husband and his relatives. She was locked in a room where she lost her senses.
The woman's brother-in-law and her husband's brother-in-law gangraped her on September 13. As planned by the woman's husband, his father, mother and his sister, four tantriks were called for performing pooja on September 14, who then also gangraped the woman.
The accused also allegedly threatened to kill the woman.
No arrests have been made so far.