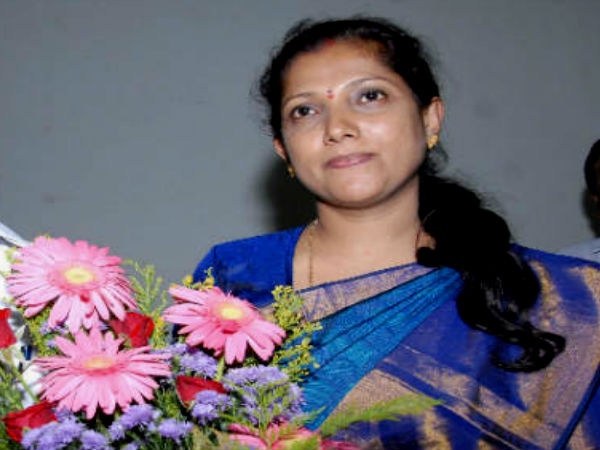 The former Mysuru Zilla Panchayat president was also previously the General Secretary of State Women Congress Committee.
Dr Pushpa Amarnath, the former general secretary of the Karnataka State Women's Congress Committee, was appointed as president of the Karnataka Mahila Congress, replacing Dr Lakshmi Hebbalkar, the All India Congress Committee announced on Friday.
"Hon'ble Congress President Shri Rahul Gandhi has approved the name of Dr. B. Pushpa Amarnath as President of Karnataka Mahila Congress," stated the press release issued by the AICC.
Pushpa Amarnath is known for being outspoken against the GST levied on sanitary napkins and had started an online campaign to revoke the GST charges placed on the same in 2017. Her petition also called for the provision of free sanitary pads and tampons to women and girls living in families below the poverty line. The petition garnered more than 2,000 signatures.
She hails from Mysuru and was the former president of the Mysuru Zilla Panchayat. She is a relative of Hunsur MLA HP Manjunath. Other members of the AICC from the same region include former Chief Minister Siddaramaiah, Minister of Public Works Department Dr HC Mahadevappa, and MP R. Dhruvanarayan.
Former president Lakshmi Hebbalkar told media, "When I became the MLA for Belagavi Rural, I wrote to the party's national president asking him to relieve me of my duties as the president of the Congress Mahila Morcha. I had served as its president for a total of three years and nine months, and wanted to concentrate on carrying out works in my constituency. The high command had asked me to submit suggestions for my successor and I had compiled a list of 15 names. Out of the 15, five names had been shortlisted a while back and the final decision was announced today."
It was reported that Dakshina Kannada (DK) District Women's Congress President Shalet Pinto, Pushpa Amarnath, and dentist Dr Nagalakshmi were the top contenders for the position, with Pushpa finally being named the president of the Karnataka Mahila Congress.
TNM