Simbu's Pair Revealed


The final leg of shooting of Mani Ratnam's multistarrer Chekka Chivantha Vaanam is underway and the latest star to come on board is model Dayana Erappa who was a Miss India finalist as well. Dayana in a recent interview has stated that she is making her acting debut in this film. In Chekka Chivantha Vaanam Jyothika plays Arvind Swamy's pair, Aishwarya Rajesh is Arun Vijay's & Aditi Rao Hydari, Vijay Sethupathi's leading ladies.
Santosh To Make Clean Films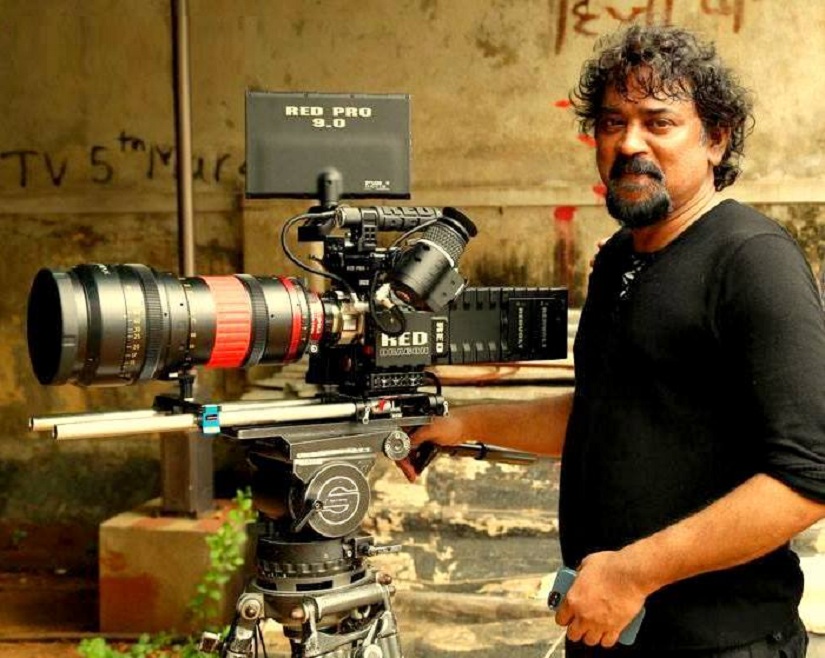 Director Santhosh P.Jayakumar has given 2 back to back adult comedy entertainers that were super hits. Hara Hara Mahadevaki & Iruttu Arayil Murattu Kuthu hit the bull's eye in satisfying the target audiences that is youngsters. Now the director has come up with a clean film suitable for all sections of audiences. His 3rd film Ghajinikanth starring Arya Sayyesha has been certified with a clean U. The director has earlier claimed that Ghajinikanth will definitely get a U corticate and the film has lived up to that promise.
'Tamil Padam 2' Teaser Out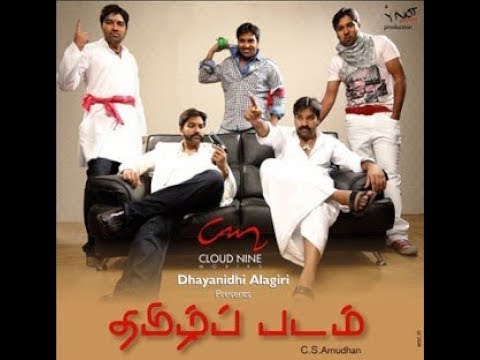 Director CS Amudhan's Tamil Padam 2 was a laugh riot. The spoof comedy made everybody's funny bones tickle & the expectations for the next instalment was only ever high. Much to the happiness of fans, the director is once again bringing the 2nd part with Shiva in the lead role. Now, here's the hot update on the film's teaser release. Yes, the makers of the film Y Not Studios have announced that the official teaser of the film is out. And as funny as they can get the caption read "International Cop. . .on the way". The director also has confirmed the news on his social page. Apart from Disha in the lead role, the film also stars Disha Pandey, Ishwarya Menon, Sathish, Santhana Bharathi, Manobala and a host of others as well. Kannan has composed the music for the film.
Sarath Kumar Wants Rajini Arrested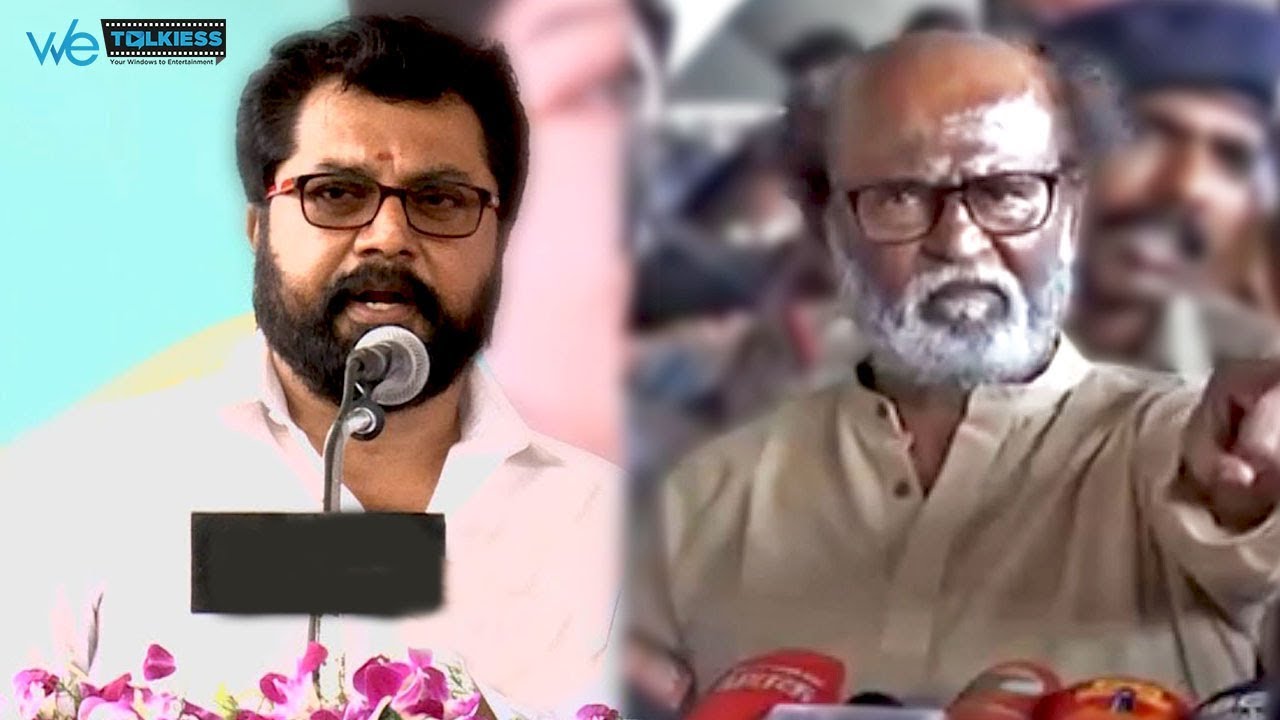 Rajinikanth visited Tuticorin recently in the light of the Sterlite protests & gave monetary help as well. He also further said that there was an infiltration of anti-social elements in the protests and that they should be identified, and action must be taken upon the same. Further on returning back to Chennai while talking to reporters, he had said that protests for everything will only make Tamil Nadu akin to a graveyard. Meanwhile Sarathkumar belonging to the All India Makkal Samathuva Katchi has stated that Rajini has degraded the protests of the people and how it was possible for a man to not protest against such issues. Furthermore Sarathkumar also asked Rajini to submit the list of anti-social elements that he spoke of in the protests failing which he must be arrested for treason to the state, which would be under National Security Act.
RGV's Technical Sense Is Great
"Ram Gopal Varma's sense of editing, using the sound and playing with the background score is phenomenal," Nagarjuna averred recently, interacting with the media. "When Shiva was released, it was hailed as a great mono track. In the age of digital sounds, you can imagine how great the experience of 'Ocer' is going to be. The kind of shots that RGV is known for, it's important to get the sound right. In 'Ocer', when someone is kicked, the kick can be felt literally," Nag noted with a trace of pride. "No matter how well we do a film, satisfaction is there only if the audiences accept it," Nag said. RGV described himself as a wild horse in terms of his profession. "But on Twitter, I am a wild monkey," he joked. "This film will give 100% new experience to the audiences. We chose 'Ocer' as the title because both the hero & the villain are ocers. A title like Shivaji would have been vague," RGV said.
Swetha Basu Prasad Is Looking Her Best Now
Swetha Basu Prasad is perhaps in her best phase, looks wise, these days. She was spotted recently in Hyderabad at the premiere show of Amazon Prime's GangStars, a multi-genre drama directed by Ajay Bhuyan. In the web series, Swetha plays actress Aishwarya. Swetyha Basu Prasad's Kottha Bangaru Lokam girl turned many heads when she was spotted in her lean & mean avatar. Her beautiful smile is intact and she is looking all the more condent than ever in the past. Ride, Kasko, Kalaivar King & Intelligent Idiots are some of her films post KBL. She was more recently seen in the Hindi-language romantic comedy Badrinath Ki Dulhania. Should everything go well, GangStars may well be a comeback assignment for her.
Dayana Joins Mani Ratnam's Film Shoot
The final leg of the shooting of Mani Ratnam's multi-starrer Nawaab (Chekka Chivantha Vaanam) in Tamil is underway and the latest star to come on board is model Dayana Erappa, a former Miss India finalist. This much-awaited film is her debut. A tall beauty, Dayana is said to have been paired up with Simbu in this film. As of now, no official confirmation is there regarding her role. The film also stars Jyothika, Arvind Swamy, Aishwarya Rajesh, Arun Vijay, Aditi Rao Hydari & Vijay Sethupathi.
'Tej, I Love You' Gets Audio Date
A Karunakaran's Tej, I Love You, starring Sai Dharam Tej & Anupama Parameswaran', will hit the screens on 29th Jun, 2018. Producer KS Rama Rao says, "It was 35 years ago that I started making films under Creative Commercials. I have made these films as per my taste, interest & love for cinema. I am an ordinary audience. I have produced 44 films till date. Some of them are dubbed ones. "Tej" is my 45th movie. I have received the encouragement & support of media over the years. It's a family entertainer. Karunakaran garu has always been special since the days of Toli Prema. He has got a fan following of his own. Many big stars want to work with him. "Tej" is my 2nd film with him, the 1st one being Vasu. Besides good performances, it has many other highlights. Gopi Sunder has given very good tunes."
Moothon Finally Completes Shooting
The actress-turned-filmmaker Geetu Mohandas movie titled Moothon has finally completed its shooting. It has started its work in May and actor Nivin Pauly is playing the lead role in the movie. The movie has been shot in different locales like Mumbai, Kerala & Lakshadweep. Moothon is the story of a man called Mullakoya from Lakshadweep. The movie is centred on his journey to find his brother. Moothon is actually an island slang for elder brother.
'Late Marriage' Shooting Begins!
K. S. Satheesh's directorial venture titled Late Marriage began at Thachottukavu in Thiruvananthapuram. Biju Sopanam is playing the lead role in the movie. Actress Neha Saxena plays an important role in the movie. The film is produced by Dr. N. P. Saji Kumar Earlier, Biju played the character of Suneesh in the movie Kuttanpillayude Sivarathri, directed by Jean Markose.
Anupama Doing Suhasini's Role In Benkiyalli Aralida Hoovu
The talented actress in small screen Anupama Gowda is taking up a big task in a feature film. She had acted in Aa Karala Rathri of director Dayal Padmanabhan. She caught attention at Big Boss 5 competition. She was noticed prior to that for her Akka TV serial. A good performer today Anupama Gowda is doing the role of what Suhasini Manirathnam had done in K Balachander Kannada cinema Benkiyalli Aralida Hoovu. The title of this film is used once again and the character of Anupama Gowda is 21st century Suhasini Manirathnam role. It is in this film Dr Kamal Haasan played the role of A bus conductor.
Vanilla Girl Swathi Konde Makes A Debut
The sweet & and serene looking Swathi Konde made her entry into Kannada cinema as a heroine from 1st Jun, 2018 as a main heroine. She was seen in a small role in Beautiful Manasugalu. The beautiful mindset of director Jayathirtha has selected the co-actor in her film as main heroine opposite handsome looking Avinash for Vanilla. In Beautiful Manasugalu Swathi Konde got attention for her role. She asks her father character in the film to stop corruption.The same girl Swathi is heroine in 'Vanilla' and in a fortnight's time another film of her Kattu Kathe is also releasing. In 3 weeks it is 2 releases for Swathi Konde. She has signed another film Bharani as a heroine.