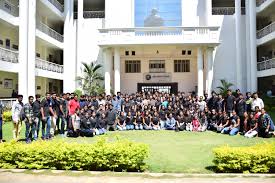 Cambridge International has conferred an impressive 210 'Outstanding Cambridge Learner Awards' on Indian students. The awards recognise exceptional exam performances in 2017-18 in four categories – 'Top in the World', 'Top in the Country', 'High Achievement Award', and 'Best Across'.
In all, 62 'Top in the World' awards have been won by students of schools across India. Of them, 13 are from Bengaluru schools — Gitanjali Raghavendra and Nitin Nagarkar of National Academy for Learning; Divij Gupta and Teghveer Singh Rekhi of Inventure Academy; Nayantara Ghosh, Aryaan S. Anand, Udayveer Singh Sodhi, and Riddhi Sahima Verma of Mallya Aditi International School; Kathryn Nicole Sam of Ryan Global School; Sannivas Reddy N. of Greenwood High; Sapolnach Prompiengchai of Sarala Birla Academy; Pavan R. Kashyap of Deccan International School; and Vedaant Kuchhal of Head Start Educational Academy.
The 'Top in the World' award recognises students who have achieved the highest marks in the world in a Cambridge IGCSE or Cambridge International AS & A Level subject in the November 2016, March 2018 and June 2018 Cambridge exam series.
Ruchira Ghosh, regional director (South Asia), Cambridge International, said Indian students have not only performed well in STEM subjects but also in subjects such as Cambridgeglobal perspectives, environmental management, drama and music.The award-winners will be recognised for their impressive academic achievements at a Cambridge Outstanding Learner Awards ceremony early next year.