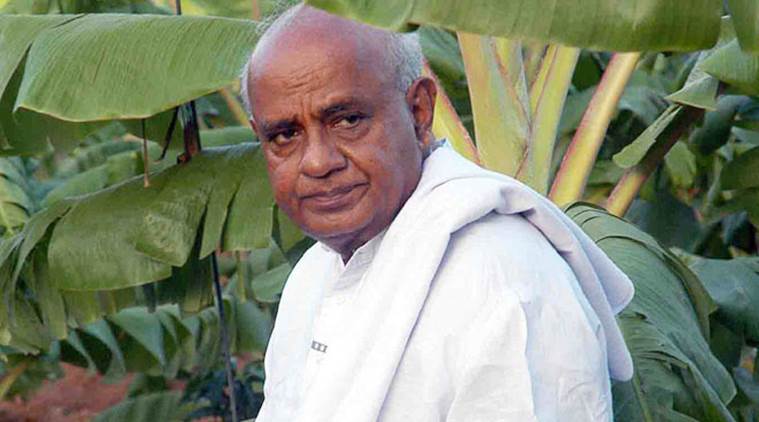 Former Prime Minister H D Deve Gowda on Tuesday, expressed that he will render full support to Rahul Gandhi for the PM post after the Lok Sabha polls in 2019.
Addressing a campaign rally in Ballary to support Congress candidate V S Ugrappa, Deve Gowda said that he and his party will completely support Rahul Gandhi for the post of PM after Lok Sabha polls in 2019 and also challenged that he will come up with a strong secular brigade to counter the communal BJP.
When questioned about the senior Congress leader P Chidambaram's statement in which he had mentioned that the Congress party has not yet declared its PM candidate, Deve Gowda firmly replied that he doesn't want to react to a statement made by a senior leader.
PTI