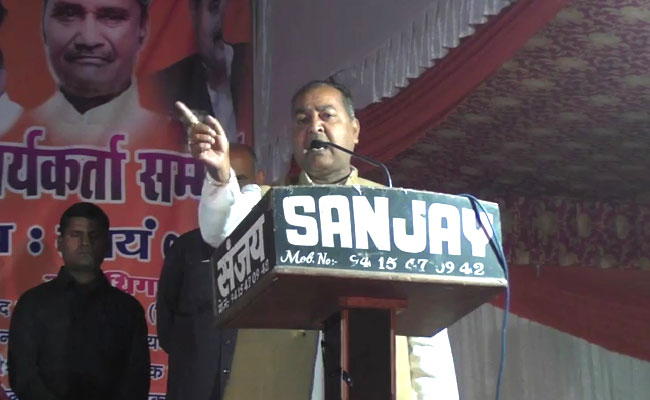 Barabanki: Local Bharatiya Janata Party (BJP) leader Ranjeet Kumar Srivastava has warned Muslims in Uttar Pradesh to vote for the party or face difficulties. He made the statement while campaigning for his wife in Barabanki. Srivastava's wife is contesting the civic polls in Barabanki district.
Two ministers from the Uttar Pradesh government – Dara Singh Chauhan and Ramapati Shastri – were also present on stage at the public meeting when Srivastava spoke on November 13.
In the video, the leader can be heard saying that they should vote for BJP corporators if they want to get the work done or else they should forget about it.
He also added that he is not begging them to vote for BJP but saying that they will be happy only if they vote for the party.
Claiming that he was not threatening anyone, he reportedly said that he didn't threaten Muslims but only tried to make them vote for BJP. "I was trying to make them understand that there is a huge difference between Hindu and Muslims and these differences should come to an end," he said.
(Agencies)