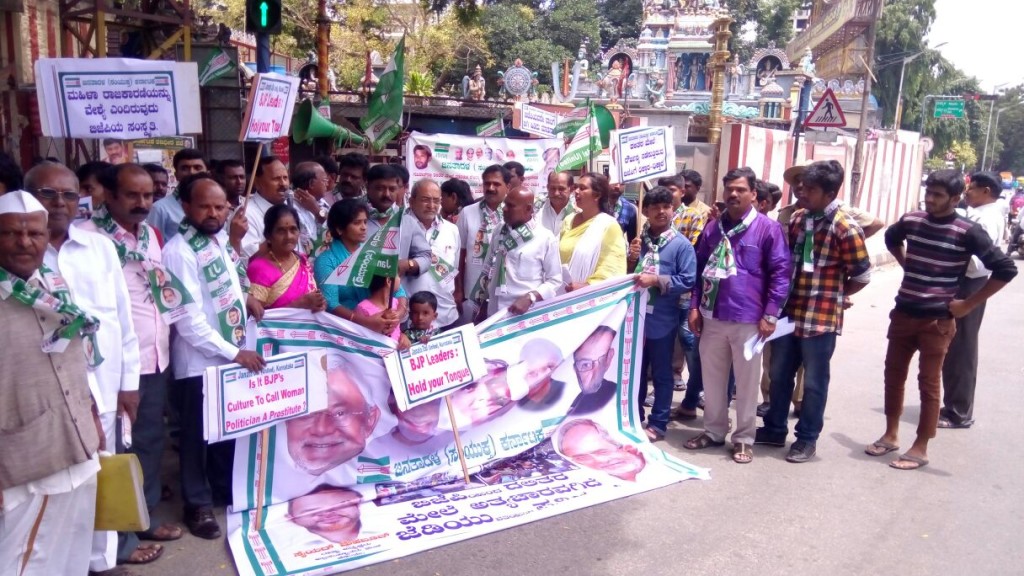 Members of JD(U) on Monday protested in Bangalore, against the atrocities on Dalits on different parts of the country.
The party demanded strict action against Hindutva forces, for using violence against the community.
Dr. Nadgowda, President JD(U), Syed Mahboob, Minority President, RA Janab, Bangalore city President, Ashwath Narayan, Sundarappa, and more than 200 people participated in the protest.