Teaser Launch Of '10 Nahi 40'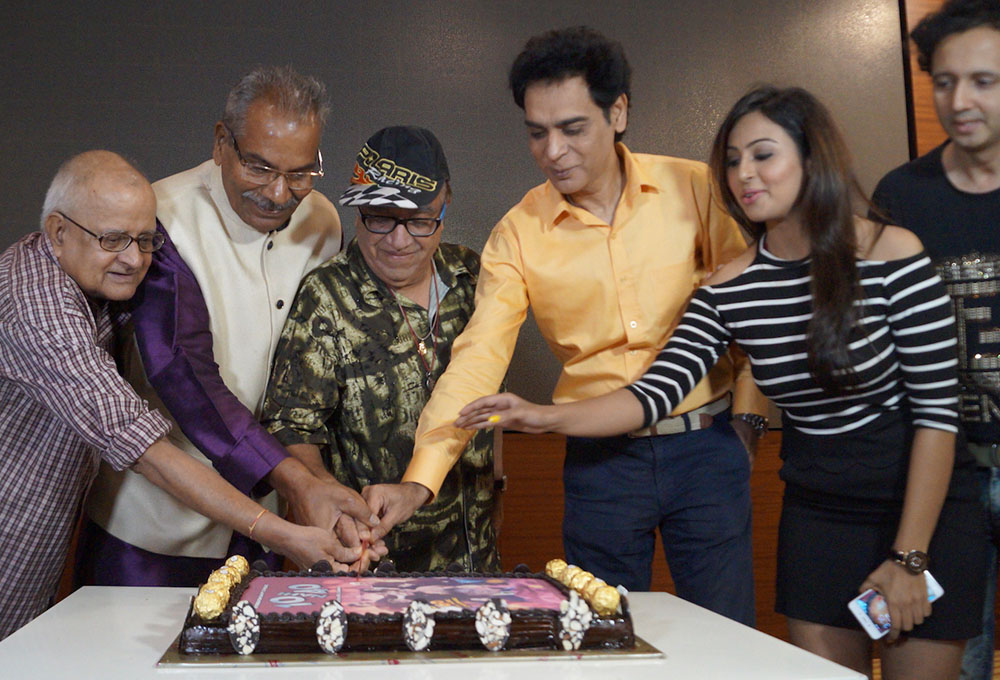 The teaser of 10 Nahi 40 was launched in Mumbai with much fanfare. The director & actor of the film Dr. J S Randhawa was present at the event along with the senior artistes Birbal, Manmouji & Ramesh Goyal. 10 Nahi 40 is an exceptional film which highlights the major need of the society to understand & care for the elderly. The story is laced with loads of laughter in spite of dealing with a sensitive & serious issue. The film will reintroduce you to some veteran character artistes from yesteryears Birbal, Manmauji & Ramesh Goyal with current generation Manoj Bakshi. "Tum To Thaire Pardesi" famed singer Altaf Raja has rendered his voice to a song and is present in the movie too singing the same. 10 Nahi Chaalis starring Dr.J. S. Randhawa Aashi Singh, Sonal Mudgal Ranjan Singh Dr. Rakhi Anand Agarwal Manoj Bakshi, Ramesh Goyal, Birbal, Manmaujee, Mahesh Gehlout, Rajendra Bhatia & Mridul Gupta is currently in postproduction.
Lizaa Malik's Debut With Sanjay Dutt In 'Torbaaz'!


Lizaa Malik debuts in Bollywood alongside Sanjay Dutt in Torbaaz. The actress plays a key character in the film "Since it was Sanju sir's film and I am a big fan of him, I didn't mind playing the character role in that other than playing the lead but I would look forward to do more films with him." For her debut film, Lizaa had to face a lot of challenges. The actress essays the role of an Afghani girl which is why Lizaa had to work very hard on her Afghani dialect "Their language & the way they talk is very different. I was put on to a tutor to learn the basics of the language" Lizaa may indeed be stylish on & off camera but the actress has no qualms about going completely de-glam for her role in the film "Audiences has always watched me in glamorous roles. However, for my role in Torbaaz, I did not want to use any make up at all, because I felt it would not suit my character and I wanted to be as real as possible."Torbaaz is based in Afghanistan and is a story about child suicide bombers of Afghanistan, who have been trained to believe that killing is a virtue & glory is in afterlife".
Sneha Is Glad About Not Being A Showpiece!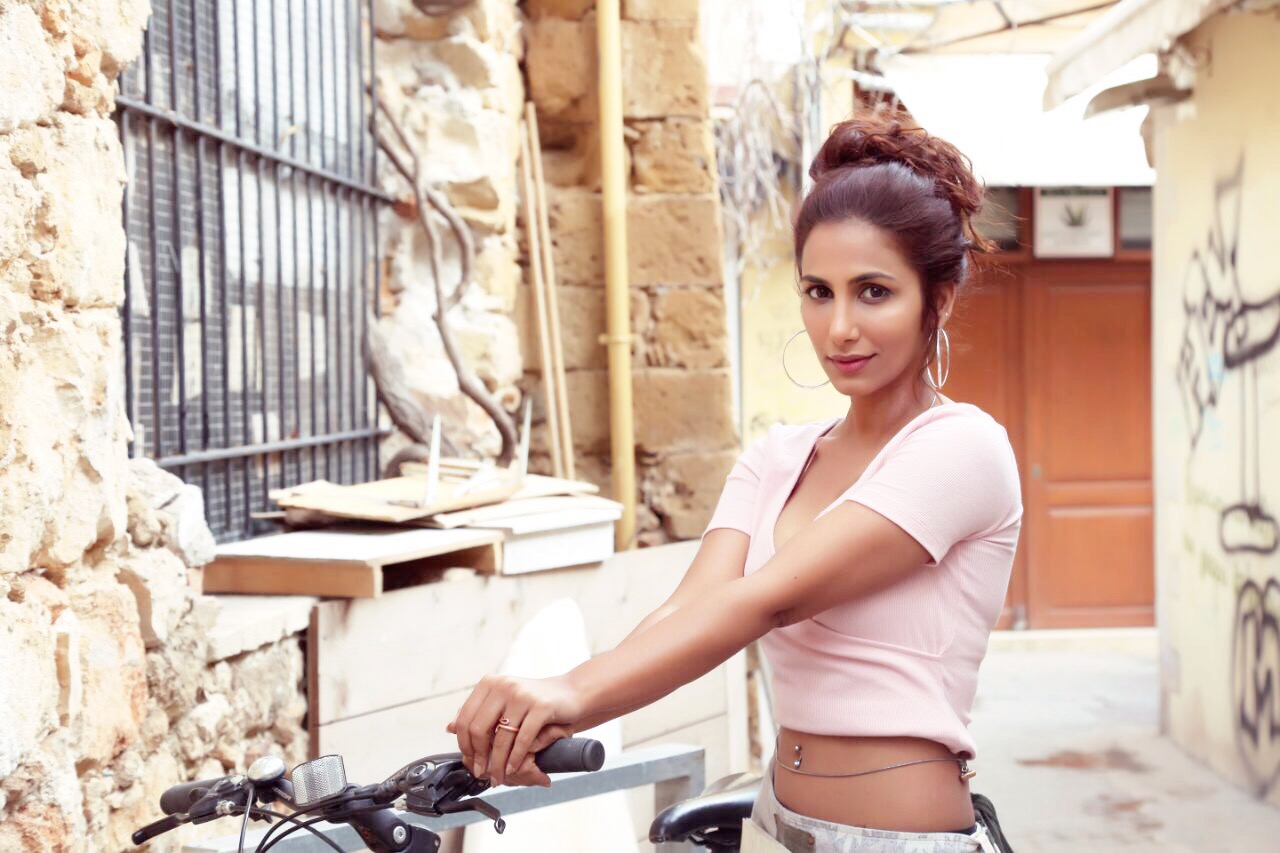 The biggest rappers of our nation release music videos every other day and we find one thing common, presence of women in them who are so dolled up that they're almost irrelevant for the part. That isn't the case for actress Sneha Namanandi who features in "Humsafar" from Badrinath Ki Dulhania fame singer Akhil Sachdeva's 1st ever single "Gal Sun" released by Bhushan Kumar's T-Series and the lyrics have been penned by Manoj Muntashir.In the video, she plays a lover whom the singer is trying to get back after serving his jail term post a mishap. Sneha is being applauded for her simplicity & expressions in the video that is catching fire by the passing day. Upon featuring in this romantic number. On the Bollywood front, she has a big film in the pipeline which she'll talk about very soon.
Vinod Rathod Records For 'Woh Kaun Thi-The Murder Mystery''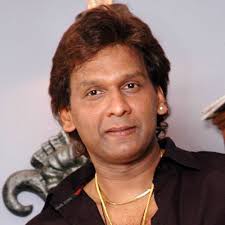 Vinod Rathod has recorded a song for Hindi film Woh Kaun Hai-The Murder Mystery. The song set to music by Music Director Sanjay Raj was recorded at Kumar Sanu Studio. Producer P. Abhaykumar & Director D. K. Barnwal were also present on the occasion. P. Abhaykumar announced the name of the film Woh Kaun Thi-The Murder Mystery" on his birthday. Shooting for the film is all set to start very soon. The main character in the film is played by Telugu actress Vrushali Goswami and this being her debut film in Hindi she is fully excited. Vinod Rathod learnt music from his eminent father Pandit Chaturbhuj Rathod. He has rendered songs with legendary Lata Mangeshkar & Suresh Wadkar, Sadhana Sargam, Anuradha Paudwal, Alka Yagnik & Kavita Krishnamurthy. Vinod Rathod has earned many awards so far and has sung in varied languages such as Hindi, Marathi, Nepali, English, Gujrathi, Sindhi, Punjabi, Bangla, Oriya, Tamil, Kannada, Telugu, Rajasthani, Bhojpuri as well as in Persian. It is learnt that he is going to record some more songs for Woh Kaun Thi-The Murder Mystery
Sanjay Dutts Productions' 'Prasthaanam' To Be Launched On Nargisji's Birthday
Sanjay Dutt's Productions which is all set to produce the Hindi remake of Telugu hit Prasthaanam, will have the film go on the floors on the birthday of Sanjay Dutt's mother Nargisji. Sanjay Dutt who will be seen playing one of the lead roles in the film was keen on starting this new venture on the day of his mother's birth marking it to be a milestone for the film. The film which is a family drama with a political backdrop will be shot in Lucknow and also stars Ali Fazal & Amyra Dastur. Deva Katta, who directed the original movie, will also helm the Hindi project. Sanjay Dutt's production house is getting back to producing films after 7 years with this anticipated film which had created a lot of buzz during the Telugu release.
Krushna Abhishek Plays The Tharki Hero In 'Teri Bhabhi Hai Pagle'!
Viinod Tiwarri's Teri Bhabhi Hain Pagle's 1st ever character poster has been unveiled. Krushna Abhishek will be seen in the character of Tharki hero, Raj Chopada. The film is a comedy drama of a complicated love story, directed by Viinod Tiwarri and has an ensemble cast of Krushna Abhishek, Rajniesh Duggall, Nazia Hussain along with Deepshika Nagpal, Mukul Dev, Sunil Pal, Khayali Ram, Nancy Marwah & Aman Verma. The film is presented by Nostrum Entertainment and is produced by Raj Nostrum, Haresh Kumar Nor & Viinod Tiwarri and will release on 6th Jul, 2018.
Sandeep Mohan Announces New Feature Film "Nirmal Anand Ki Puppy", India's 1st Ever Film Scripted By A Man & A Dog
Director Sandeep Mohan is all set to announce his film, Nirmal Anand Ki Puppy. The movie is all set to go on the floors in Sept, 2018. After the success of his Love Wrinkle-free, Hola Venky & Shreelancer, Sandeep Mohan is ready to start his 4th feature film. The film will be India's 1st ever film scripted by a man and a dog. Written along with his pet dog Hermione, the movie Nirmal Anand Ki Puppy promises to be one of the most awaited comedy for its audiences and is all set to release early 2019.The film stars Karanveer Khullar (an actor, model, theatre artist, known for his 1st ever commercial debut Rocky Mental), Gillian Pinto (a theatre actress known for Jolly LLB 2), Khushboo Upadhyay (an actress known for City Lights), Vipin Heero (singer, song writer & composer) & Salmin Sheriff (theatre artist for over 25 years, also acted in Shreelancer). Sandeep in his own way has made a mark for himself and his films through his entertaining offbeat films. Also, his innovative approach to taking his films to the audiences has always endeared him to the new age audiences.
Nikkhil Advani To Direct 'Batla House' With John Abraham
Nikkhil Advani is all set to make his next directorial venture with John Abraham in the lead. After directing the much acclaimed D-Day & POW: Bandhi Yuddh Ke and producing Airlift, he will tell the story of the encounter at L-18 Batla House, Delhi which happened in Sept, 2008. It was one of the most talked-about police operations of recent times. Nikkhil Advani last directed John Abraham in Salaam-E-Ishq and is currently producing Satyameva Jayate starring John Abraham & Manoj Bajpayee which is releasing on 15th Aug, 2018. Batla House will go on the floors this Sept and will be shot in Delhi, Mumbai, Jaipur & Nepal. The film will be produced by Emmay Entertainment & Motion Pictures LLP in association with Bake My Cake Films.
Vidya Balan Joins The Fight Against Child Sexual Abuse As Arpan's Goodwill Ambassador
Mumbai based leading non-profit organization working on the issue of Child Sexual Abuse has engaged Vidya Balan as their goodwill ambassador. She had played the role of Durga Rani Singh a survivor of child sexual abuse, in the movie Kahaani 2, where she saved another child who was being sexually abused by her uncle. Vidya said "I first connected with Arpan during the filming of Kahaani 2 to understand the issue better and get into the skin of my role. I was amazed by the kind of work Arpan does on the issue especially working with children across age groups and their caregivers to prevent Child Sexual Abuse and heal survivors from the trauma of such an ordeal. As a society, it is critical that we look at how such a social evil can be prevented and how each of us can play a role in keeping children safe." Ms. Pooja Taparia, Founder & CEO of Arpan said "It is an honour for Arpan to have a celebrated actor like Vidya Balan as our Goodwill ambassador. Arpan has played a very important role in the lives of numerous children & adults in the prevention of Child Sexual Abuse".
Kajol Starrer Tentatively Titled 'Eela' All Set To Release On 14th Sept 2018
Directed by Pradeep Sarkar, Eela (tentative title) starring Kajol will be all set to hit the theaters on 14th Sept, 2018. The film also stars the National Award winning actor, Riddhi Sen who will be playing Kajol's son. Written by Mitesh Shah, the film will see Kajol playing a single mother and an aspiring singer. The movie is produced by Ajay Devgn & Jayantilal Gada (Pen India Limited) and is all set to release on 14th Sept, 2018.
Varun Launches His Clothing Line With "Dhawan And Only"
Following in the footsteps of his peers including Shahid Kapoor, Sonam Kapoor Ahuja & Anushka Sharma, Varun Dhawan too ventures into the world of fashion with his recently launched clothing line, Dhawan And Only. The brand is his brainchild and he has designed the 1st edition of the collection in such a manner so as to appeal to the youth. The slogans on the tees are simple so that it is able to connect to people. The actor says, "I wanted the collection to sell on merit. So, we put out only a few pieces and they are sold out at many outlets. So far, the tees are available in solid colors with a slogan running on them. The sayings are my idea." Varun's Kalank co-star Alia Bhatt, too was seen sporting a tee from the collection. The collection available in FBB outlets across metros has already found takers despite the low-key promotion.
Panorama Studios To Produce A Biopic Based On Sumedha Mahajan's No.1 Bestseller, "Miles To Run Before I Sleep"!
After the phenomenal success of Raid, father-son producer Kumar Mangat & Abhishek Pathak of Panorama Studios have acquired the rights of the best seller on Amazon India, "Miles To Run Before I Sleep". The book is written by Sumedha Mahajan and is a true story of herself, a married, working woman who undertook an extraordinary journey of running 1500 kms in 30 days from Delhi to Mumbai. Abhishek Pathak, producer & MD at Panorama Studios, says, "Sumedha Mahajan's inspiring story just goes to show that if one has a strong will nothing is impossible. Before even reading the book, when she narrated her journey, we were spellbound and after reading the book and the manner in which she went about overcoming a chronic asthma condition, fighting all odds and emerging a winner, is truly extraordinary." Panorama Studios is now in talks with leading A-list actresses to step into Sumedha's shoes.
Ronnie Screwvala & Siddharth Roy Kapur Reunite At The Movies With 'Pihu'
RSVP & Roy Kapur Films to join hands for this path-breaking film – Pihu, directed by national award winner Vinod Kapri, all set to release on 3rd Aug, 2018. Known to have backed path breaking & unconventional cinema like – Dev D, A Wednesday, Rang De Basanti & Barfii – in their 1st ever innings together at UTV, Ronnie & Siddharth seem to have picked up where they left off from. Their 1st ever collaboration – Pihu in their new avatars at RSVP & Roy Kapur Films, is a testament to their belief in content-driven films. Pihu, directed by journalist turned filmmaker Vinod Kapri is a 1st ever for Indian cinema in every aspect. Circumstances lead to a 2 year old girl Pihu being left alone in an apartment. What ensues, makes for an edge of the seat social thriller, based on a true story which is sure to blow your mind. The fact that it's the only film in the history of our cinema to have just one character throughout played by a 2 year old child makes this movie absolutely incredible. Ronnie & Siddharth have identified the unique potential in Pihu to break norms of storytelling, push boundaries of narrative & discovered a fresh new directorial voice in Vinod Kapri.
Khayyam Saheb Donates Rs. 1.5 Lakh To Fwice For Cine Workers' Welfare
Federation of Western India Cine Employees (FWICE), helmed by its President B. N. Tiwari & General Secretary Ashok Dubey hosted a grand press meet in their office situated at Andheri (West). On this occasion veteran music director & The Padma Bhushan Award winner Khayyam Saheb & his wife Jagjeet Kaur visited the association's office to donate a cheque of Rs.1,50,000 to FWICE for the welfare of cine workers. This is 3rd time in a row that they have been donating to the association through their KPJ Charitable Trust. The event was attended by Anup Jalota, Film Studios Setting & Allied Mazdoor Union's (FSSAMU) General Secretary Gangeshwarlal Shrivastav a.k.a Sanju, Cine & TV Artistes Association's (CINTAA) General Secretary Sushant Singh etc. B. N. Tiwari, President of FWICE said, "We are thankful to Khayyam Saheb who is thinking about the workers' welfare associated with our film industry." The 92 year old Khayyam Sahab enunciates, "Film Industry has given me so much in wealth & fame. So in turn we thought of giving it back. Even when we are not around; our trust will be donating this amount every year. Every year Rs. 5 lakh will be donated to Prime Ministers' fund. Some amount too will also be earmarked for Maharashtra Chief Ministers' welfare fund. The trust will also help individual cine workers to the tune of Rs. 10,000 to 20,000 also." Also present were Kishan Sharma & Sushant Singh – actor & General Secretary of Cine & TV Artistes Association (CINTAA).
Aushim Khetarpal's Book On Match Fixing "The Chosen One" To Be Made Into Film
After going through an extensive development period, actor-filmmaker Aushim Khetarpal, is producing a movie on his life along with a Hollywood production house. It is actually based on his book titled "The Chosen One". In 1999, Khetarpal a sports promoter through his company, Radiant Sports Management Company too got linked to match fixing but won the case and was given a clean chit from Scotland Yard. Aushim Khetarpal says, "The book was an effort to show my journey, from being a tennis player of the country to sports promoter, filmmaker, producing television shows, spiritual speaker and how it changed my entire course of life in the last span of 19 years. I was running a sports management company which had attained recognition for getting sponsors and then my name was embroiled in a controversy. I want the same to be exhibited on celluloid and release it worldwide to wider audience to know the real aspects. It is titled as Om Allah and will be made in Hindi & English. Vikas Kapoor has written the story & screenplay for the film. The songs of the film have also been recorded in the voices of Asha Bhosle, Humsar Hyaat, Anup Jalota & Alisha Chinoy."