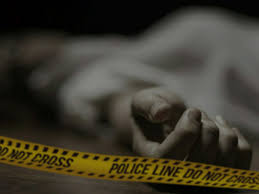 A 23-year-old youth was allegedly pushed to death from the fourth floor of a lodge by his friend in VV Puram on Wednesday evening.
The deceased Ronak Choudhary is a native of Ahmedabad and was in the city to appear in a nursing exam.
A police officer from VV Puram said the incident took place in Trishal Lodge where they were staying. The accused, Royal Choudhary (23) has been arrested. He told the police that around 8.30 pm on Wednesday, he and Ronak had begun quarreling over a girl who was reportedly in love with Royal. In a fit of rage, Royal allegedly pushed Ronak off the fourth floor.
Preliminary investigations revealed that on August 2, around 30 students from Gujarat had come to the city to write a nursing exam. Ronak, Royal and a girl who was their classmate were staying in a room on the fourth floor. Their exams ended on Wednesday and they were planning to return to their native on Thursday. They were sitting in the balcony when the fight broke out between Ronak and Royal.
Meanwhile, the girl intervened to separate them. Ronak claimed that the girl was in love with him and warned Royel to stay away from her. The staff at the lodge were not aware of the fight. They alerted the police only after finding Ronak lying in a pool of blood.