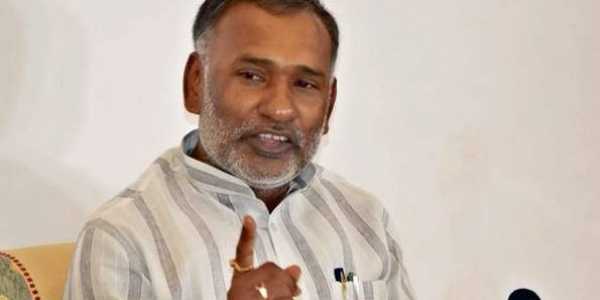 Yogendra Paswan, member of SC/ST National Commission has lamented that large number of cases regarding SC/ST atrocities are pending in the district from 2015. This number is 289.
Talking to media persons in circuit house today, he said that he has instructed the SP to dispose of such cases within a reasonable time.
SP Har Kishore Rai has assured him to arrest the absconders and dispose of the cases by launching special drive. He also lamented that participation of schedule caste/schedule tribe in appointment of SDahaikas is only five percent in Saran district. He has instructed the welfare department to look into the matter and increase the percentage.
He said that hundred bed hostel for SC/ST students would be constructed in the district. Principal of Jagdam college has provided a piece of land on the premises of the college and has given a no objection certificate to the welfare department, he said.
He said that he has also instructed the district magistrate to look into the matter of newly constructed building on the premises of Ambedkar hostel which is devoid of provision of electricity and wiring.
He further said that he has reviewed the welfare programmes of Central and state governments with the officials of the district and has instructed them to do the needful.
Hindusthan Samachar/Rakesh/Shri Ram\