By Andrea Princy. Abirami. Santhosha.
In India two people are very important for our survival, they are farmers and weavers. Farmer is for the production of food for our survival and living, Weaver is for our clothes, which is as important as the food from the farmer.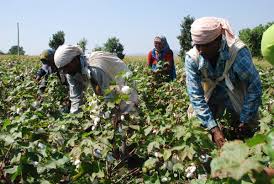 These are the two group of people who are very important for our living and also they are the ones who are facing problems these days to pay the debts. The government is planning to take initiatives to wave off the loans of the farmers. The main reason for farmers who are unable to pay back the loans to the bank is caused by the weather which changes. In some places, the land receives no rain which results in drought and in other places the land receives excessive rain which destroyed the crops. And this situation leads the farmers to their final destination of committing suicide. And for this pathetic reason, the government has the vision to wave off the farmers loans and help them in every possible.
In a similar way, the weaver's community of 60 lakhs people in Karnataka are also facing certain problems. The ancient method of weaving through hands is taken over by the modern technology with so much of advancement and it has even being reached in the advancement of computerised these days. Hence, there are so many advancements in the weaving industry, the innocent weavers have no idea about it's process and they have to be thought and trained from which they learn, "how to use such advanced technological machines". If these innocent weavers aren't given an opportunity to train and teach them, there will be a loss for 60 lakhs people and increased unemployment across Karnataka.
The certain wants of Weaver are :
1. They need a training facility.
2. They need a market to sell their products, as farmers have their own market system of selling products such as APMC Market.
Weavers are longing for a place to sell the products which they weave. For this reason, they are pleading for a Weavers Park ( Javili Park) and Textile Park. Smriti Irani, who is the Textile Minister, gave an assurance that she will open a Textile Park in Bangalkot region but no initiation and be taken by the government till date. And around 15 to 20 district weavers population will be employed if the Textile Park is constructed. And hence they are demanding to wave off the loans in banks.
There are a lot of politicians who have come from