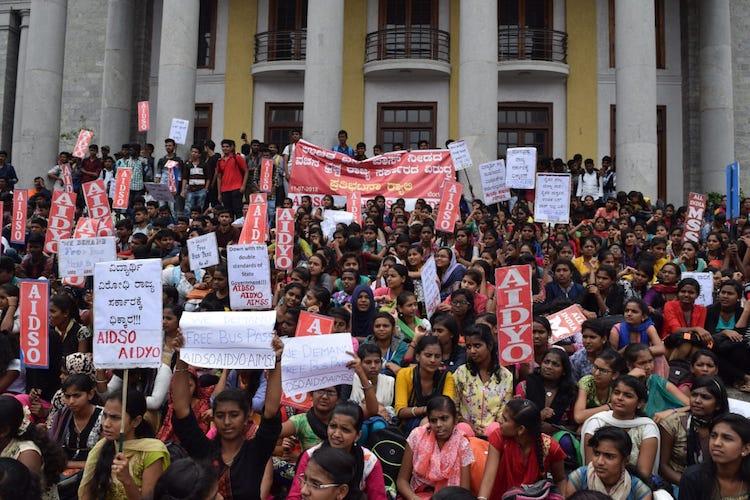 All India Democratic Students Organisation and All India Democratic Youth Organisation have called for schools and college bundh across the state on July 21 demanding free bus passes for all students.
Speaking to reporters at the Press Club here on Tuesday, Students Organisation national vice president VN Rajashekar said that the previous Congress government had announced the free bus passes to all students in its Budget because of the pressure from the student's community. But it was not implemented due to election code of conduct. Now, Chief Minister HD Kumaraswamy, in his Budget, had announced that the programmes of the previous Congress government would continue in the coalition government. But he has not cleared about the free bus pass issue. This has caused injustice to the students who have been waiting for the facility for the last two months, he said.
Keeping this in mind, the organizations have called for the bundh and all students would participate in it voluntarily, he said.
All India Democratic Students Organisation state secretary KS Ashwini said that the state government and the Transport department have been telling that it would become a burden on the government, which is a big lie. The government could give free bus passes with Rs 860 crore given by the previous government. But the government was saying that it would require Rs 600 crore more. Already, Social Welfare and SC/ST departments have been reimbursing the amount of the students passes. Now, the government should extend this facility to the remaining students only, she said.