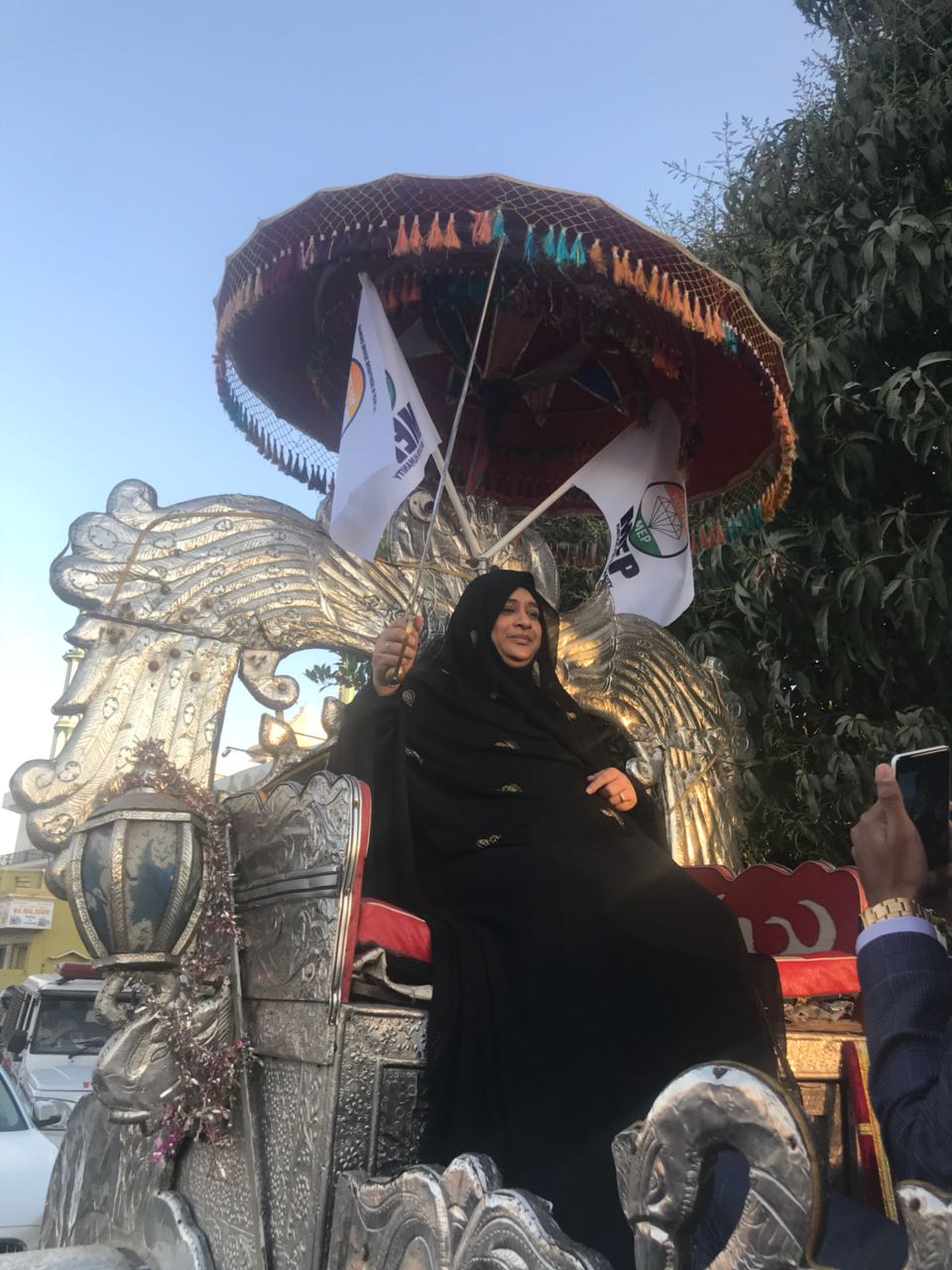 Newly launched All India Mahila Empowerment Party's (MEP), leader Dr. Nowhera Shaik kickstarted her party's drive for the Assembly elections in Mysore, challenging the political bigwigs on her campaign.
Dr. Shaikh announced that MEP will be contesting in all the 224 assembly constituencies in the state, and said that the party will also contest elections across the lengths and breadths of India in the coming years.
Dr. Shaikh clarified that although her party's name is All India Mahila Empowerment Party, however, her party is not only for women but for every gender and every religion. She said that her party's objective is to get justice for everyone and remove the cancer of corruption and communalism from society.