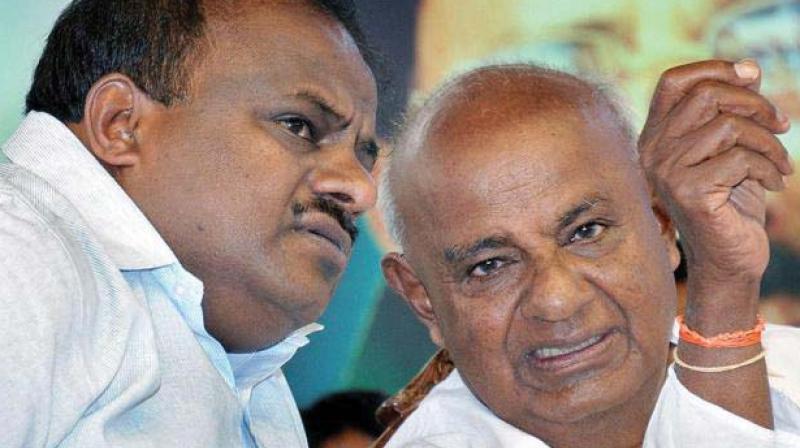 Two recent statements made by JDS national president HD Deve Gowda and Chief Minister HD Kumaraswamy have raised questions whether all is not well in the first family of the state's ruling party.
According to the sources, HDD is keen to field Prajwal Revanna from Hassan constituency in the upcoming Loksabha election. He has made his intention clear in this regard. With this, Gowda is likely to contest from the Mandya, which is another strong belt of the JDS.
But HDK is not keen on fielding Prajwal, it is said. When he was questioned about the same in Haradanahalli in Hassan he informed that Prajwal will be fielded only if such a scenario emerges. Adding to this HDD in Hassan announced that HDK will move to national politics if any crisis emerges. But HDK refuted the statement and made it clear that he will never move to the national politics.
According to the sources in the party, HDD is under pressure from daughter-in-law Bhavani Revanna on lack of political representation to her husband and son. "She is pressurizing the senior Gowda to field Prajwal from Hassan. But HDK is against it," said sources.