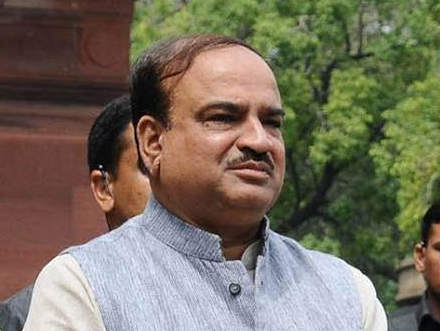 Union Minister and Bengaluru South MP, HN Ananth Kumar, who is said to be in a critical condition, is likely to be shifted to the US for further treatment.
For the last two weeks, Kumar, a 5-term MP has been at his relatives' home in London undergoing treatment. A section of media has reported that the Parliamentary Affairs Minister is diagnosed with advanced stage of pancreatic cancer.
His office in Bengaluru, however, denied any such report and said that he is doing good and will be returning to the country in the next fortnight.
For the last three months there were talks in political and bureaucratic circles that Kumar is unwell. A few senior politicians that media spoke to had confirmed that he was not well, but they too were unsure whether he has cancer or not. "They are keeping it a secret," one of the top BJP leaders in Bengaluru said.
Kumar has been out of action for the last few weeks and not attending to office or signing files. In fact, sources said that he had to defer his treatment due to Karnataka Assembly polls.
PTI