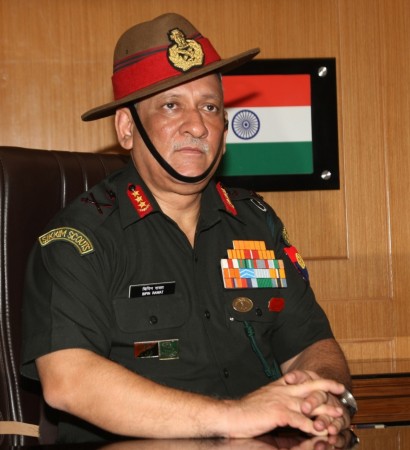 The army chief, Gen Bipin Rawat, on Sunday emphasized on battle focused training and mental mobility in operations to ensure a decisive victory.
His remarks came during his visit to the 1 Corps HQ at the Mathura Military Station where he appreciated the measures being undertaken to improve operational readiness and training of the Corps and also the efforts made to improve the quality of life of soldiers as well as their families, an official statement said.
"The Army chief emphasized on battle focused training to ensure decisive victory and mental mobility to exploit opportunities in operations to ensure decisive victory over our adversary," it said.
During his visit, Rawat also interacted with the formation commanders and the officers of 1 Corps. He also visited "The Heritage" which is the archive of the 1 Corps memorabilia.
Received by South Western Command chief, Lt Gen Cherish Mathson and 1 Corps commander, Lt Gen Taranjit Singh, Rawat was briefed extensively on operational preparedness and training activities in the Corps zone, the statement said.
The Army chief was accompanied by his wife Madhulika Rawat, the President of the Army Wives Welfare Association.