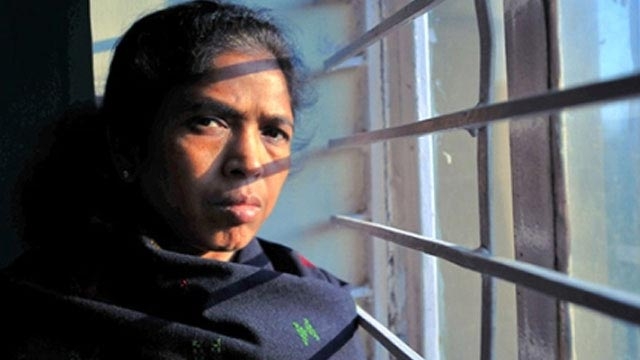 New Delhi: Women India Movement leader Shahira Banu came down heavily on the Chattisgarh Govt. for not doing enough in arresting the culprits who brutally attacked the tribal activist Soni Sori by throwing acid on her face. It is unfortunate that the Chattisgarh police couldn't arrest the criminals who assaulted the Adivasi activist Soni Sori by smearing black chemical liquid on her face on last Saturday, said Shahira.
In a press statement, Shahira Banu said, Soni Sori has been actively raising her voice against the "fake encounters and the high-handedness" of the forces. The barbarous acid attack on the Adivasi activist is aimed at silencing and terrorizing women in general and activists in particular. Acid violence is a horrendous crime and this is a grave violation of human rights against the women in Indian society.
She said, at least 5 acid attack cases on women are reported every week and we see that the government does not provide adequate safe and secure environment for women in the country. That is why such offences are being witnessed day by day. It is unbearable to imagine the plight of women who are victimized by such heinous crimes.
Women India Movement strongly condemns the atrocities on women and demand from the government that required measures be taken to control crimes against women. The government is responsible first and foremost for such flagitious incidents and that the government needs to come out with an integrative approach in finding solutions to such issues, said the WIM leader.
Shahira demanded that police the case involving acid attack on Soni Sori, who is presently undergoing treatment at Apollo Hospital Delhi, be investigated thoroughly by specially trained gender sensitive police officers. The activist must be compensated adequately so as to ensure her proper treatment and her school going children could be taken care of. She also expressed concern about the safety of the activists' children who could also be vulnerable to attack by the criminals.
The WIM leader further demanded from the government that the production, distribution and storage of toxic acids be controlled and regulated strictly to avoid such offences in future.