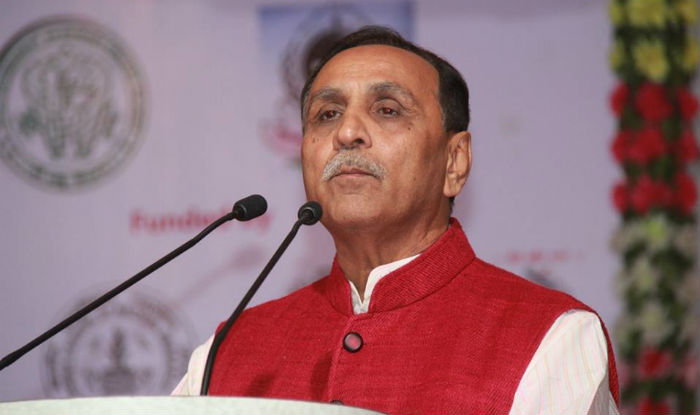 Ahmedabad: If an unverified audio clip is to be believed, Gujarat Chief Minister Vijay Rupani sounds tense and is heard admitting that the condition of the BJP is bad in the state.
The leaked audio clip which is making rounds in the social media is a conversation between Vijay Rupani and Naresh Sangitam from Surendra Nagar. Rupani is heard saying it has become very difficult to woo the Jain community in the area.
He further adds that Prime Minister called him to say that he made a Jain the CM even though they are only 5 percent of the population.
Even in a television interview earlier, Rupani did not deny the fact that he will have a difficult time in the polls. However, he seemed confident that BJP rule will retain in the state as people from Gujarat are aligned with the BJP's ideology and not of the Congress.
The following is an English translation of the conversation:
Naresh: Yes, sir! Jai Jinendra.
Vijay Rupani: Namaskar. Jai Jinendra.
Vijay Rupani: Naresh bhai, we don't have to fight within ourselves, we must regain our form. Because, there is only one Jain chief minister in the entire country.
Naresh: Absolutely.
Vijay Rupani: Narendra bhai had called me, he said, there are not even five percent Jains in Gujarat, still we made a Jain the CM. Are the Jains of Surendra Nagar ready to support us?
Naresh: Yes, why not?
Vijay Rupani: Our condition is bad here, mine is even worse.
Naresh: We will not let your condition deteriorate. We will support you.
(Agencies)