Bengal saw massive communal clashes spin out of control in the Asansol-Raniganj area earlier this week after a Ram Navami procession went south. Even though police has been able to bring the situation under control in the last few days, tension remains steep in the area.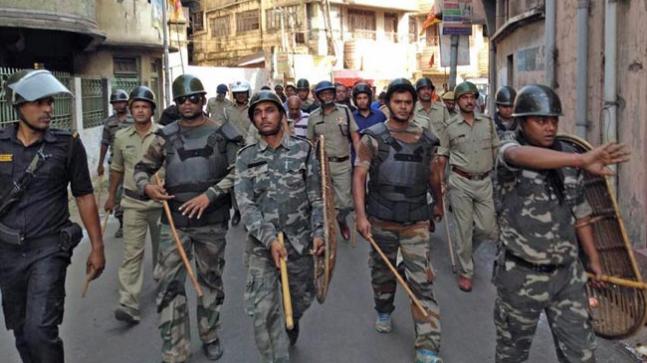 A different picture, however, was seen in Asansol-neighbouring Chinakuri area recently, where people of the two communities have come together to ensure the safety of one another.
Hindus and Muslims in Chinakuri were seen spending sleepless nights guarding the mosques and temples in their own area to maintain peace.
Locals here, armed with torches through the night, have stepped up to protect their neighbourhood on their own to make sure miscreants don't harm the mosques and temple here or trigger violence.
Nonetheless, police-patrolling is still on the Asansol-Raniganj area, with prohibitory orders in place and internet services still suspended to prevent any fresh violence.