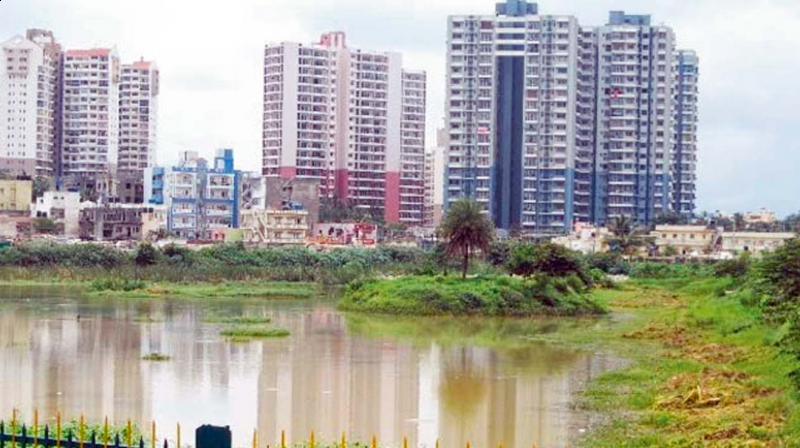 Bengaluru: On 11th April 2012, the High Court of Karnataka in its final decision in ESG's case for lake protection directed that every lake and raja Kaluve (canals interconnecting lakes) have to be surveyed to fix their real legal limits. (Details at: http://www.esgindia.org/resources/resources/esgs-pil-protect-lakes-justice-n-k-patil.html)
Accepting ESG's submission, the Court directed that lakes and Kaluves would have to be fenced with tree lines and hedge rows – indigenous and fruiting varieties (as opposed to concrete and metal fencing).
Another of ESG's submission the Court accepted was to ensure that there would be a minimum of 30m "no development zone" from lakes to ensure their immediate watershed and floodplain are protected – this zone would increase proportionately for larger lakes (per the Justice N K PATIL Cmt report that became a part of the order).
The Court also directed that to implement the order, there would be District Lake Protection Committees in every District headed by the Commissioner, and if they failed to act against encroachment, pollution and degradation of the lake, ten an appeal could be preferred before the Apex Cmt headed by State Revenue Secretary and working with Member Sec of the Karnataka Legal services Authority – attached to the High Court. (It took a contempt of Court case by ESG against the Govt to ensure an order to constitute lake protection committees are set up – and in most cases they have not done a great job yet.)
After this decision, several PILs have been filed to recover lake lands across the state. In this context the House Cmt on Encroachment of Tanks/Preservation in BENGALURU Urban and Rural District chaired by Legislator Mr K B Koliwad, is an innovative and welcome intervention. It's studies have revealed that the total area of 1545 tanks in Bangalore urban and rural districts should be 57576.17 acres, of which 10,472.34 acres has been "encroached or acquired by Land Mafia". Details are available on: www.kla.kar.nic.in.
The Committee has invited information on encroachments, even as it has extended an opportunity of a hearing to those who have encroached, or are victims of encroached lakes "as a gesture of natural justice".
It is critical that this opportunity is seized by everyone so lakes are protected for posterity, and to ensure water and ecological security, besides good health, for present and future generations.