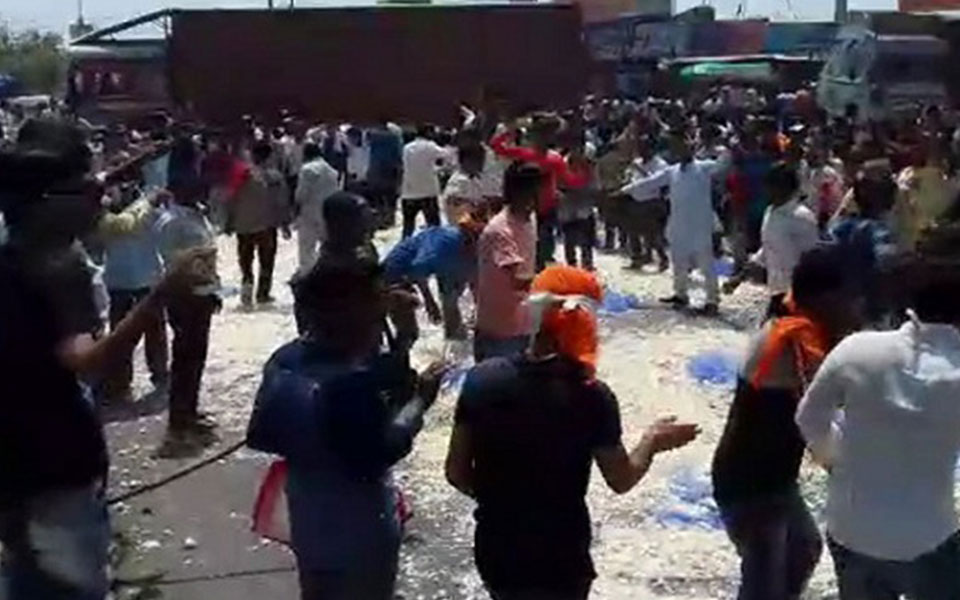 Condemning the S.K. Jain report on the firing on farmers in Madhya Pradesh's Mandsaur last year, Congress on Thursday said it has termed the killed farmers as "anti-social elements".
Congress leader Pramod Tiwari said that the government is "not only cheating the farmers but also humiliating and insulting them".
The Jain inquiry committee was set up by Shivraj Singh Chouhan government to probe the Mandsaur firing incident.
Tiwari said the report justified the firing against the farmers, and gave a clean chit to the police and the paramilitary forces.
"… Nobody is guilty of firing, the police, collector, or the CRPF and terms the farmers who were killed as anti-social elements.
"We condemn this report. The government should have expressed solidarity with their families. How can you call them anti-socials," he said.
"They have insulted all the farmers of the country. It is a murder and it exposes Prime Minister (Narendra Modi), who calls the farmers 'annadata' (provider of food)."
Mocking Modi over his claim of doubling farm incomes by 2022, Tiwari said: "PM said farmers' income would be doubled. The increase in the prices of diesel has led to the increse in prices of components like seeds, compost. But farmers are not getting anything.
"The PMO is spreading propaganda about farmers regularly. As being publicised, the farmers are not getting 50 per cent more than the actual cost of production."
He said that the Finance Ministry had promised to provide Minimum Support Price to farmers, but without adding C2 (Comprehensive Cost), while the crop insurance scheme benefits insurance companies and not farmers.