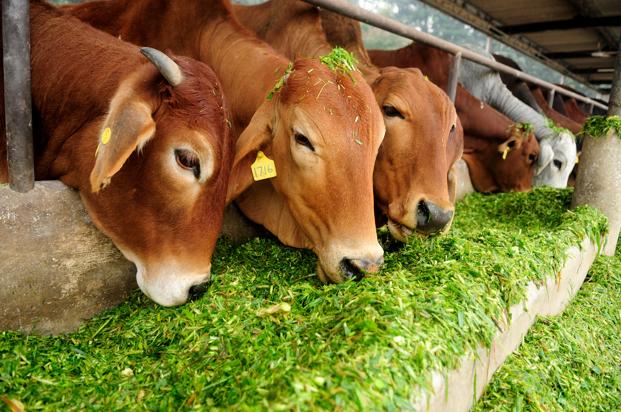 Mumbai: The ruling BJP in Maharashtra was left red-faced in the state legislative assembly on Thursday by one of its own MLAs who criticised the government over its beef ban, saying that it was not in the interest of farmers.
"Why should you snatch away the poor's meal?" asked Bhimrao Dhonde, who represents Beed's Ashti, during a discussion on the state's agrarian crisis.
"In times of drought, feeding productive animals itself is a big challenge for farmers. How can a farmer sustain the additional burden of looking after spent cattle?" asked Dhonde.
The controversial beef ban, which was imposed by the Maharashtra government last March, has been opposed before, but this is perhaps the first time that a ruling party MLA has openly spoken against it.
Dhonde was with the Congress until 2014 when he switched to the BJP that March, just before the Lok Sabha polls. In the assembly polls held subsequently, he defeated former state minister Suresh Dhas of the NCP.
This is Dhonde's second term as an MLA from the Ashti constituency in Beed, which is one of the worst affected by drought.
Dhonde's criticism comes two days after the Centre's Chief Economic Advisor Arvind Subramanian quipped in Mumbai that he would not comment on the state's beef ban as it would cost him his job.
On Tuesday, asked to comment on the economic impact of the ban during an interaction with students at Mumbai University, Subramanian said: "You know that if I answer this question, I will lose my job. But thank you nevertheless for asking this question."
(Agencies)