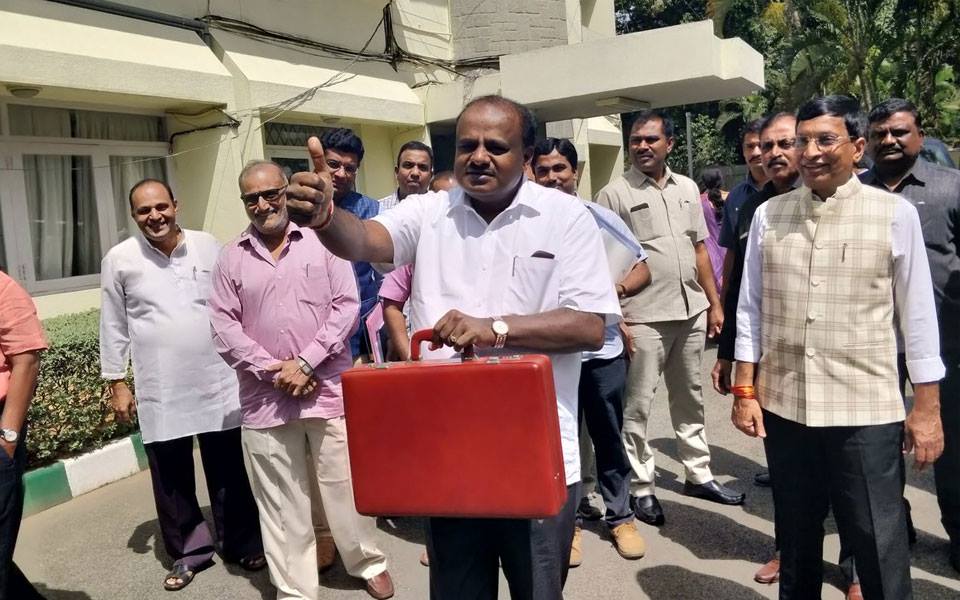 Moments after Chief Minister H D Kumaraswamy presented his maiden budget here on Thursday, July 5, BJP MLAs from Dakshina Kannada and Udupi submitted a hand-written letter of protest over not making any announcements for coastal Karnataka.
"Is Kumaraswamy the CM of only Old Mysuru region?" they asked. BJP MLAs alleged that all new projects have been announced only for places where JD(S) leaders are MLAs.
MLC Kota Srinivas Poojary too criticized the budget, stating that the farm loan waiver is not as much as expected. "This is not a complete waiver of farm loans."
Mangaluru South MLA Vedavyas Kamath slammed HDK for ignoring the coastal region. "We had urged for special funds for the rain-damaged coastal region, but we got nothing. There is no allocation for coastal development, not even for roads. This is an injustice to the people of the coastal region and we strongly condemn this."
Meanwhile, BJP MLAs from the coastal region said that the state government ignored the fishermen and Endosulfan victims. "We were expecting new announcements for fisheries and Endosulfan victims in the coastal region. But the JD(S)-Congress coalition has completely neglected the people of coastal Karnataka and betrayed them."
Opposition MLAs from coastal Karnataka protested in front of Vidhana Soudha alleging that Dakshina Kannada and Udupi were not even mentioned in the budget.
Sources said soon after the budget presentation, ministers U T Khader and Zameer Ahmed Khan approached HDK to express displeasure over not announcing any allocation for minorities. HDK is learned to have told them that it would be taken care of in the next budget.