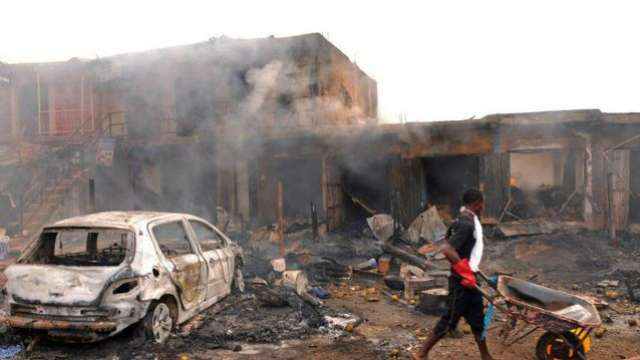 by Al Jazeera
A blast at a mosque in Mubi, northeastern Nigeria, has killed at least 50 people, according to local media reports.
Police said a teenage bomber targeted the mosque as people arrived for morning prayers.
No group has yet claimed responsibility, but Boko Haram carries out regular attacks in the region.
"It was a devastating attack on the mosque as people gathered for prayer," said Al Jazeera's Ahmed Idris, reporting from Nigeria's capital, Abuja.
"The number of wounded was so high that we will probably see more and more people succumbing to wounds."
He added: "Mubi is not far away from … the epicentre of the Boko Haram insurgency."