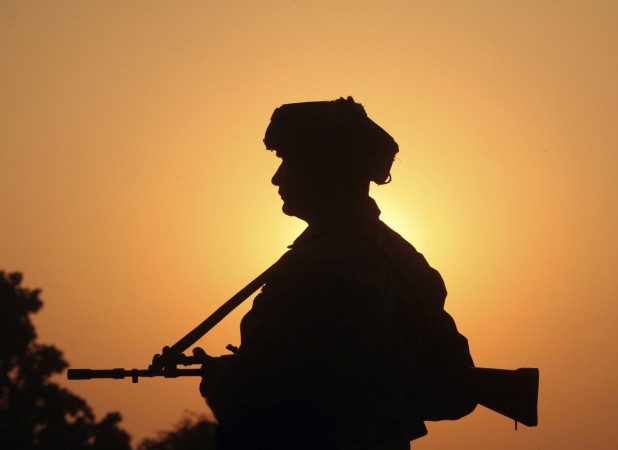 Simple likes and comments on social media posts from unknown users can be an ISI trap for the armed force personnel as well as common people. The investigators of UP Anti-Terrorism Squad (ATS) discovered this alarming trend while interrogating the BSF jawan Achyutanand Mishra, who was arrested from Noida on charges of spying on Wednesday.
He has been taken into five-day police remand since Wednesday evening. Mishra was honey-trapped by Pakistan's Inter-Services Intelligence (ISI) over social media and he was being used to extract crucial information about BSF logistics and troop movement.
Inspector general (IG) of police of ATS, Asim Arun said the BSF jawan was honey-trapped by an unknown Facebook user posing as a woman who simply liked his photograph. The jawan walked into the trap laid by the ISI and sent a friend request to the unknown user, he said. Sources said the Facebook ID that was used to trap Mishra had as many as 90 Indians on its friend list.
Asim Arun admitted that multiple cases of 'social media trap' by ISI have been reported in the recent past in which people got trapped through simple likes and comments on their posts by unknown people, mainly girls. He said the ISI trap trend is not limited to the armed forces alone but some common men were also trapped in this manner for recce of important installations and collect crucial information.
Citing a case, the IG said the UP ATS had recently tracked one similar case where a 19-year-old youth from Alwar, Rajasthan was also trapped using the same trick and was interrogated around a week ago. "Similar to the BSF jawan case, the unknown social media user first became friends with the unemployed youth posing as defence journalist of some reputed organisation and asked him to collect information about the armed force movement and logistics. The unknown social media user proposed that the youth regularly work for him for a salary of Rs 4,000," he stated.
He said the youth was let off as he had not shared any crucial information with the unknown social media user.
The IG said the ISI targets such people who are armed forces aspirants or stay somewhere close to important security and armed forces installations.
Another senior police official said some cases of honey trap were reported where the same trick was used to trap the armed forces aspirants. He said the unknown social media user continued friendship with the aspirants till they got inducted in different forces and then used them to extract crucial information.
He said one similar case was that of an armed force personnel. He said the unknown social media user posed as a girl and promised to marry after being friends with him for over two years. He said the aspirant was in love with the girl whom he had never met and started sharing his training pictures and other details. The personnel was later tracked by the intelligence unit and was terminated from his services, he added.
ANI