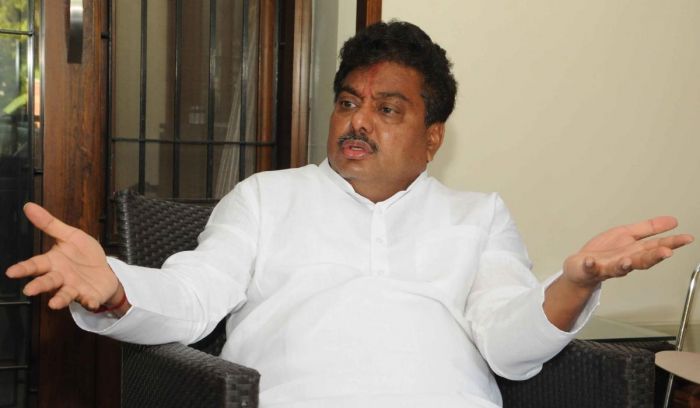 The TV channels and web portals have made the news that "I have the relationship with Cycle Ravi and spoke to him over the phone several times. The CCB officials are likely to interrogate me shortly".
"I don't know who cycle Ravi is. But some electronic media and web portals have been tarnishing my image by telecasting false news that I have a relationship with him. I have decided to file a case against such media houses", said former minister MB Patil.
When he was in a programme at Vijayapura, one of his friends called him and informed that some TV channels have been telecasting news that the former minister has a relationship with the rowdy sheeter. He was surprised to hear such news, he said.
"I am hearing the name of Cycle Ravi for the first time. I don't know anything about his background and whereabouts. But the media have been saying that I have spoken to him over the phone and sent messages. I could not understand this. When I spoke to CCB Joint Commissioner Sathish Kumar and asked him about the news, he told me that 'the phone number is mentioned in the channels is not the phone number of Cycle Ravi. The phone number belongs to Mandya Congress leader Sachchidananda. But he does not know why the TV channels are making such news'. Some media have made me as a culprit and telecast the news repeatedly. Being accountable to the people, the media should know the reality before telecasting or publishing any news. But these media have crossed their limitations which is regrettable", the Congress leader said.
"Mandya Congress worker Sachchidananda is a supporter of my close friend and former minister Ambareesh. I know him for several years. This time, he wanted to contest from Srirangapatna constituency from the Congress. I have spoken to him several times. But his phone number was mistaken as the number of Cycle Ravi and telecast false news only to tarnish my image in public life. I would file a case against such TV channels and web portals in the court", he said in a statement.