The US Congressional elections will be held in November this year. 20 Indian Americans are in the fray.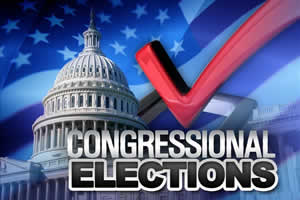 Traditionally, a significant amount of money is raised by candidates in the last two quarters.
And, these 20 Indian Americans have collectively raised more than 15.5 million dollars.
Congressman Raja Krishnamoorthi from Illinois is in the contention. Pitted against him is Indian American Jitender Digankar from the Republican party.
Indian-American scientist and entrepreneur Shiv Ayyadurai from Massachusetts is running as an independent candidate.
Three other Indian American Congressmen Ro Khanna, Dr Ami Bera and Pramila Jayapal are also in fray.
Four other Indian American women are also running for the US House of Representatives.
They are Hiral Tipirneni from Arizona; Aruna Miller from Maryland, Anita Malik from Arizona and Saira Rao from Colorado. All four are from the Democratic party.
Hindusthan Samachar/Shri Ram Shaw