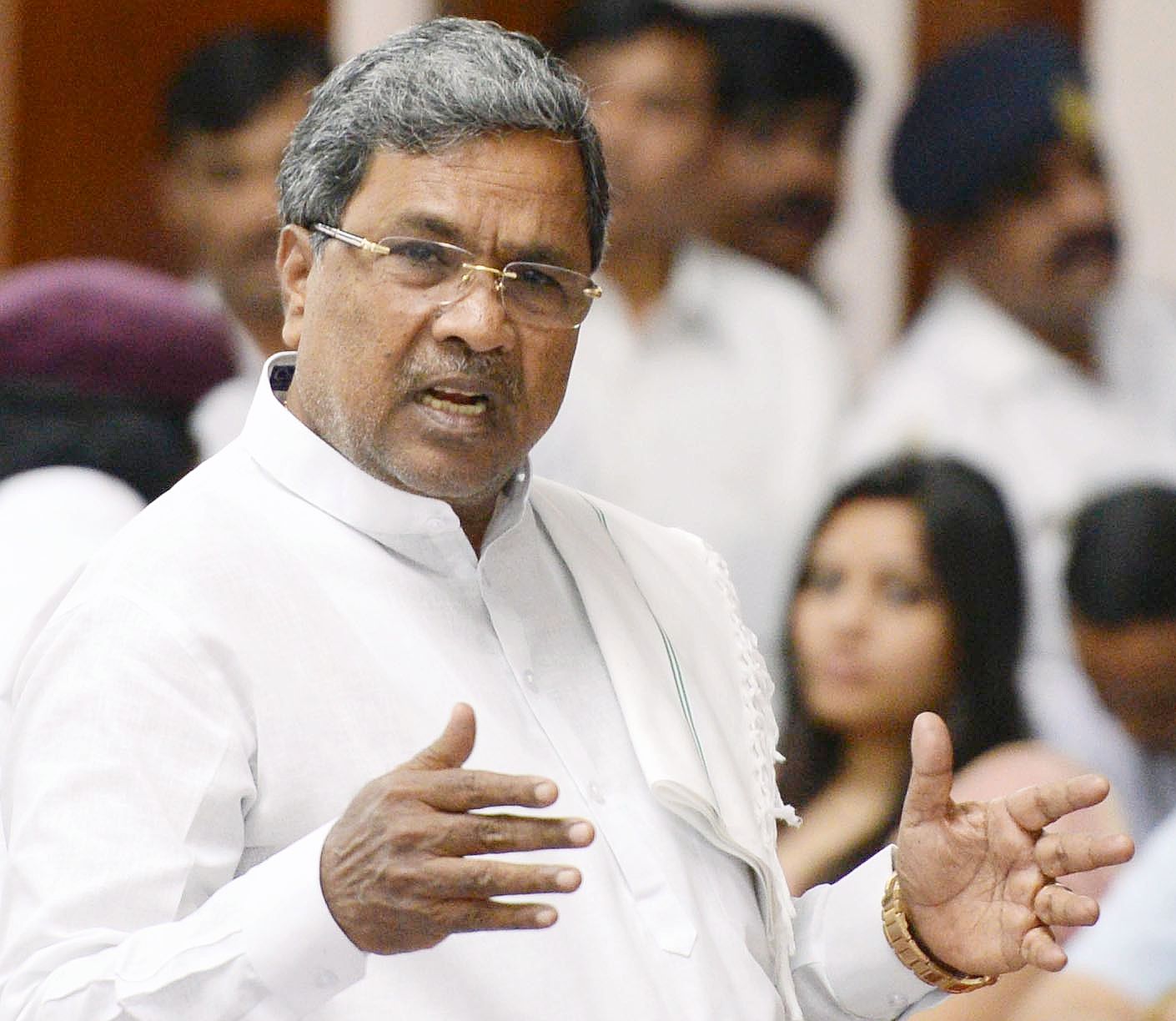 Koppal: Chief Minister Siddaramaiah, in Koppal on Wednesday said that Prime Minister Modi's words are worthless and that he hasn't come across a Prime Minister who speaks so lowly.
"Before getting to be the Prime Minister, he used to allude to himself as a chowkidar (guard). Where was this chowkidar (PM) when Lalit Modi and Nirav Modi fled the nation? They have fled with the assurance of Prime Minister Modi," the Chief Minister charged because of the PM's announcement that the Karnataka government is a 'seedha rupaiya sarkar'. He ridiculed the PM for seating BJP state president B S Yeddyurappa "who has taken bribe with cheque"; alongside him, and blaming others for corruption.
Siddaramaiah asserted that the government isn't obliged to show any records to BJP national president Amit Shah. By presenting the budget, we have presented the records to the general population, he said.
Rahul Gandhi had not assembled a conference of Mahadayi activists. Minister Vinay Kulkarni had guaranteed Mahadayi activists group of onlookers with Rahul Gandhi. Yet, the AICC president himself didn't know about this. So Rahul left for the airplane terminal without meeting them," Siddaramaiah responded to the queries.
In what manner can Yeddyurappa, who as Chief Minster, declined to forgo farmer's credits and order a shoot-at-locate on agriculturists at Haveri, be agriculturist agreeable?
"At the point when agriculturists requested an advance waiver, Yeddyurappa had responded saying that the BJP did not have a cash note printing machine," Siddaramaiah reviewed.
(Agencies)