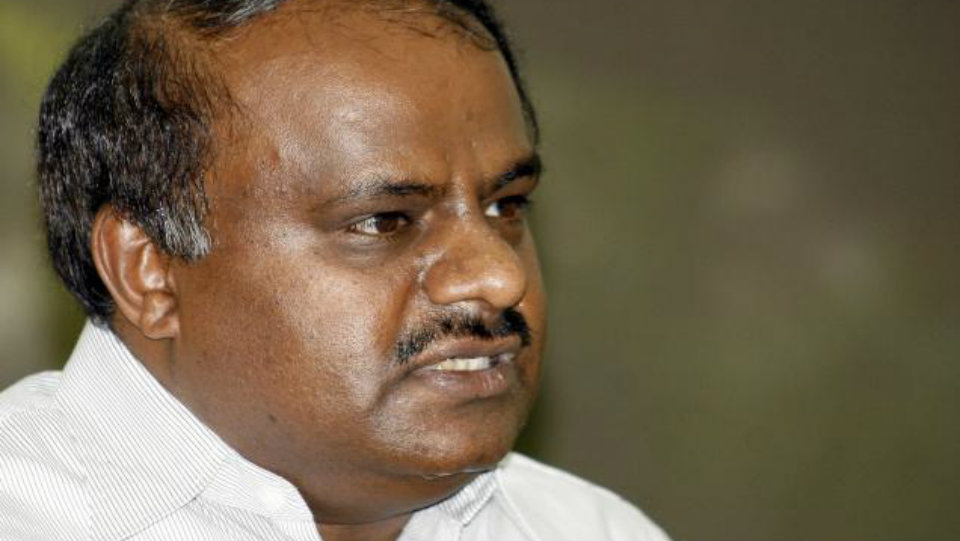 Chief Minister H D Kumaraswamy on Friday, said that disgruntlement over not getting ministerial berths was an issue that his coalition accomplice Congress was confronting and not JD(S). He stated that things were 'alright' in his party.
"The issue is in the Congress. I will attempt my best to determine it. To the best of my capacity, I will bring them into certainty," Kumaraswamy stated, even as a disappointment among Congress leaders proceeded on Friday.
Numerous senior Congress leaders, including former minister H K Patil, Satish Jarkiholi and M B Patil did not make the cut when the party reported the names of 14 ministers who are currently part of the Kumaraswamy-drove Cabinet.
The displeased pioneers have been holding separate parties and are endeavoring to mount pressure on the party authority. Their supporters, in the meantime, proceeded with protests demanding ministerial positions for their leaders.
"Everyone has goals, the inclination that they deserve and the needing to function as a minister. However, the sharing needs to occur inside a framework. These issues are regular when you are attempting to shape a government. In time, it will get diluted," Kumaraswamy said.