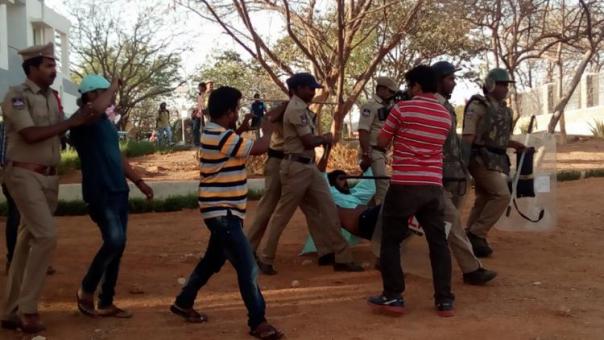 Hyderabad: The Miyapur court Monday granted bail to 24 students and two faculty members of the Hyderabad Central University (HCU), who were arrested for staging protest against varsity vice-chancellor Appa Rao.
The bail has been granted on one time surety of Rs 5,000 and on the condition that all accused will have to appear before the police once a week.
They were arrested in connection with violent protests by a section of students opposing the return of Vice Chancellor Prof P Appa Rao to the university.
(Agencies)