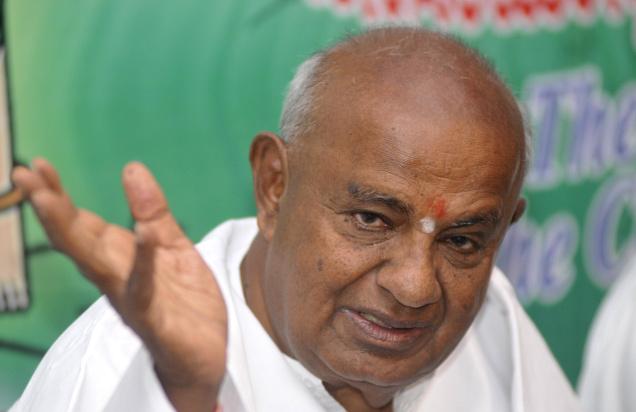 Bengaluru: JD(S) supremo Deve Gowda lashed out at his party man Zameer Ahmed, stating he was unsure which party Zameer was working for.
"I do not know if Mr Zameer is in the Congress or Janata Dal (Secular). He has no moral right to participate in any of our party functions," Gowda told the media.
Urdu papers, reportedly have carried advertisements denouncing JD(S) to field Ismail Sharief, a Muslim candidate at Hebbal after Congress announced its candidature of Jaffer Sharief's grandson Rahman Sharief.
"They did this to split Muslim votes. Zameer has said he would do anything to save the party. I am not sure which party he belongs to. He has even refused to campaign for us and I do not know why," Gowda said.
(Agencies)