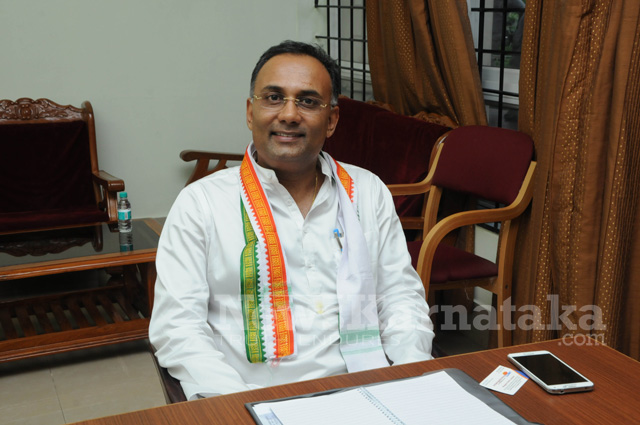 All India Congress has appointed Dinesh Gundu Rao as Karnataka Pradesh Congress Committee (KPCC) president.
He was the working president of KPCC in charge of South Karnataka before this.
Rao will take over from Dr G Parameshwara who was leading KPCC till now.
Rao's appointment comes at a time when the Congress is looking to gain the support and votes of those from communities.
48-year-old Gundu Rao is five-time MLA from Gandhinagar in Bengaluru.
In the run-up to the 2019 Lok Sabha polls, the Congress is looking to use Rao's organizational skills to keep the party together in what could be a united fight with the JD(S) against the BJP.
It is believed that former chief minister Siddaramaiah had lobbied for Dinesh Gundu Rao.