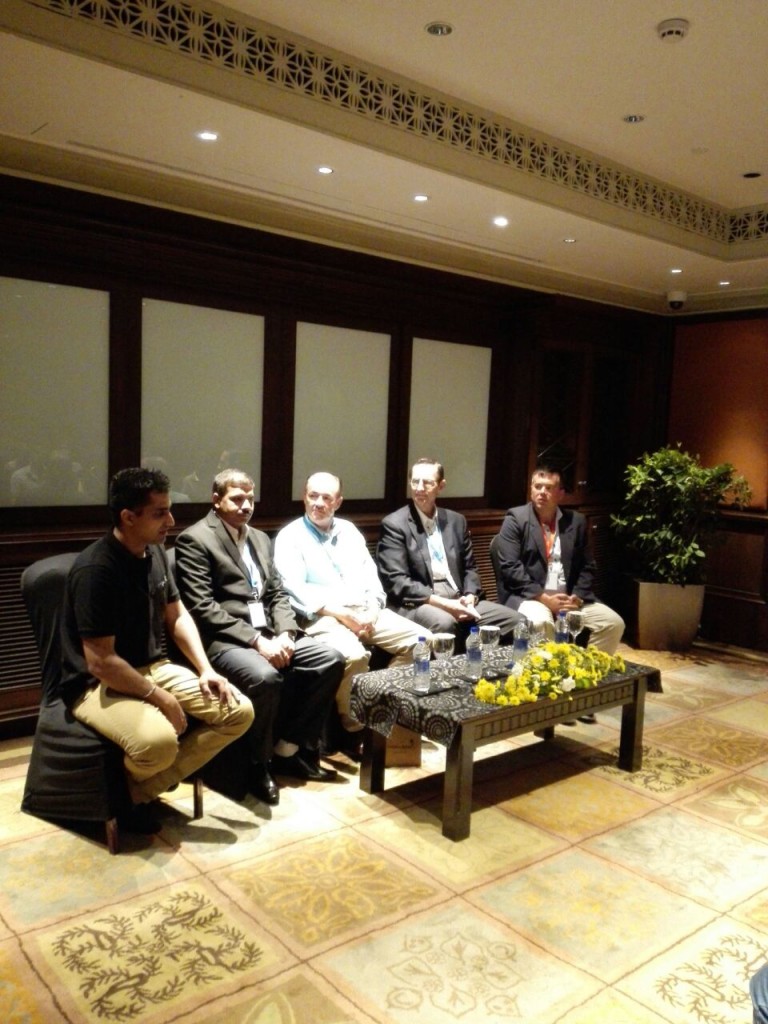 Bangalore: DomainX™, the 1st dedicated international domain name conference that was held today in Bangalore, was a great success with over 600 participants from diverse domains attending the event that was held over two days of inspiration, networking and knowledge.
Mr. Ron Jackson, Publisher of DNJournal.com from Tampa Bay, Florida, presided over the event as the chief guest.
DomainX™ not only educated the participants about the thriving global domain name industry and its various facets but also facilitated an impactful interaction of prominent investors, successful entrepreneurs, tech-savvy innovators and domain name investors to open a spectrum of business opportunities for all involved.
DomainX™ created a history of sorts with becoming the first Live-streamed domain name conference anywhere in the world. DomainX™ was applauded for bringing together a galaxy of international industry experts to a common platform.
Ron Jackson, founder, editor and publisher of Domain Name Journal; Nidhi Hola, Director – Marketing of Godaddy India; Samarth Kholkar, Business Development Leader for IBM Cloud Business; Rodney D Ryder, Advisor to the Ministry of Communications and Information Technology, Government of India; Anirudh Suri, Founding Partner at India Internet Fund were some of the eminent speakers amongst others.
The keynote address on domain names as an investment class was delivered by DomainX™ Brand Ambassador Mr. Deepak Daftari who showcased through his keynote the appeal of domain names to investors across the world and the impending growth on the horizon of the domain name industry.
Zak Muscovitch, Founder of DNAttorney.com discussed UDRP, URS & INDRP issues in an enlightening panel discussion moderated by INDRP Arbitrator Ankur Raheja.
Veteran domain name investor and mentor Deepak Daftary hosted a fireside chat with Ned O'Meara and Martjin Schneider to explore domain name markets in countries such as Australia and the Dutch market.
The event emphasised the ambition of DomainX™ 2015 to deliver 'two days of inspiration' with a business networking session on 7th August which connected global experts and key domain name investors in an intimate environment where knowledge was shared freely and key business ties were forged.
Organised by Domain Name Owners Association of India (DNOAi™), the DomainX™ conference was supported by Godaddy, Escrow.com, IBM, INForum.in, Resello, .Desi & Airfare.in. Godaddy is the world's leading domain name registrar and provides domain name registration services to individuals and organisations world over. While Escrow.com pioneered the process of online escrow services and is one of the leading providers of secure business and consumer transaction management on the Internet
The organisers expressed their pleasure on the immense success of DomainX™ and said, "We are enthralled at the astounding success of DomainX 2015. It's very heartening to see realization of our dream to provide a common platform to various stakeholders of the industry. We are sure that this conference will keep pushing the envelope on innovating to contribute to the growth of a flourishing domain name industry in India." The DomainX™ organizers included Manmeet Pal Singh and Gaurav Kohli..
About DNOAi™
DNOAi™ is the first (in India) privately held association of similar minded domain name owners who have joined hands in order to bring investment, monetization and general awareness towards the domain name sector as well as web development industry.
With experience in domain names and website development, DNOAi aim to grow DNOAi™ into the largest domain name organization in India. Domain Name Owners Association of India™ tries to bring together top brass investors, successful entrepreneurs and tech-savvy innovators in India, to demonstrate and exhibit the impact of our industry on thefinancial market.
For more information visit www.DNOAi.com