State broadcaster says at least one man "neutralised" during the new raid in Schaerbeek neighbourhood of Brussels.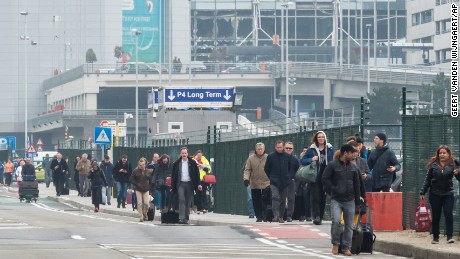 by Al Jazeera
Armed police have launched a major new raid in Brussels in the wake of the suicide attacks in the capital, Belgian media reported, a day after six suspects were arrestedover the carnage.
Two explosions were heard at the start of the operation in the neighbourhood of Schaerbeek on Friday, and a man had been "neutralised", according to the RTBF state broadcaster, but there was no immediate confirmation by officials.
Suicide bombers hit the Brussels airport and a metro train on Tuesday, killing 31 people and wounding at least 270 in the worst such attack in Belgian history.
The Islamic State of Iraq and the Levant (ISIL, also known as ISIS) group, which claimed responsibility for the Brussels bombings, also took credit for coordinated attacks in Paris in November which killed 130 people.