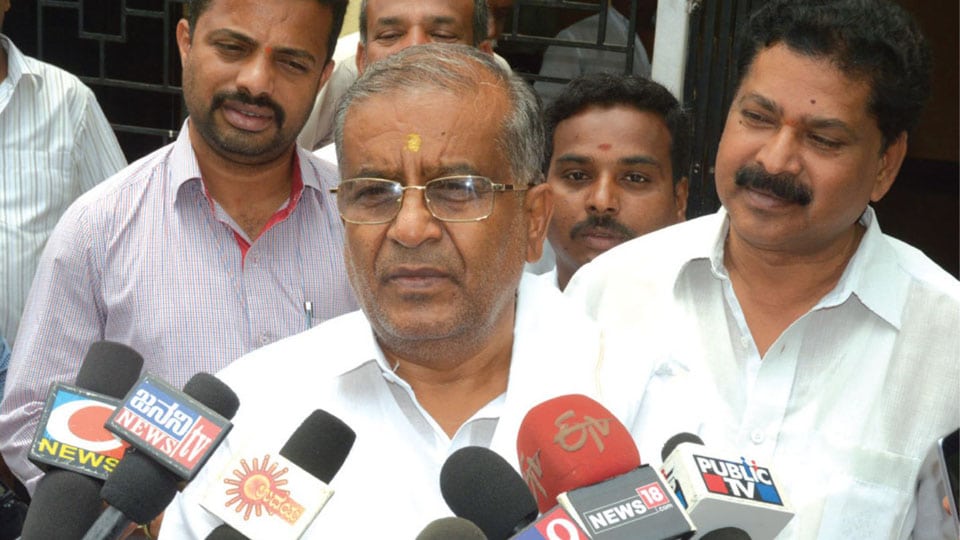 Minister G T Devegowda who had stuck to his demand for change of ministry from the higher education portfolio he was given for the last 15 days, was finally forced to relent on Thursday, June 21.
The minister had openly said that having completed education only till the eighth standard, he was not competent enough for handling the said ministry. Devegowda had not attended to work relating to his ministry and was returning the files, saying that some new minister would be handling them.
Chief minister H D Kumaraswamy succeeded in convincing Devegowda on Thursday evening that seeking some other department in a coalition atmosphere might give rise to unnecessary controversies. It is said Devegowda was also finally satisfied with the officer given by Kumaraswamy to make him district in-charge minister for Mysuru.
People close to the minister stated that Devegowda will officially enter the room allotted to him in Vidhana Soudha on Friday, June 22 by offering puja.
On the very date of allotment of the ministry to him, Devegowda had approached the chief minister with a request to give a department that is closer to the people so that he can mingle with many people. In the early stages, Kumaraswamy had shown an inclination to honour his demand. At one stage, the chief minister
But during discussion on Thursday, the chief minister urged Devegowda to stay put with the department earlier given to him. Devegowda, who had defeated former chief minister, Siddaramaiah, in Chamundeshwari constituency in Mysuru, and who earlier too had served as minister, was expecting an important portfolio, as he is perceived close to JD(S) supremo, Devegowda's family, sources stated.